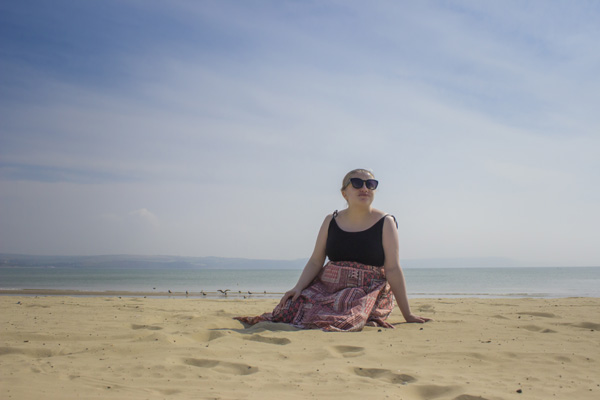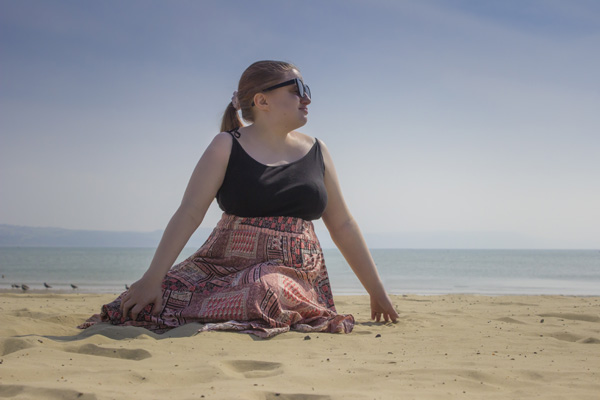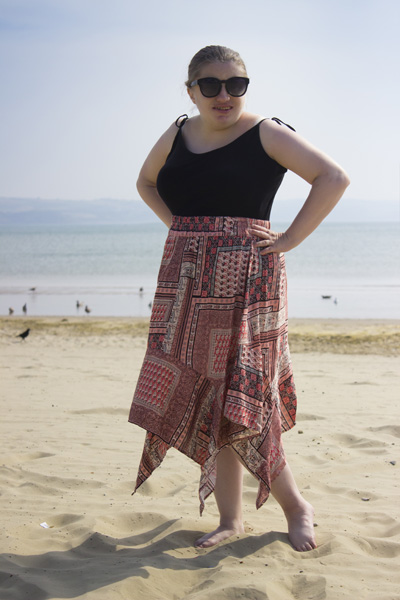 Wearing Similar Style: Handkerchief patchwork skirt & Black vest
Let pretend for a moment that I'm shipped wrecked on Caribbean island and I'm the only survivor – What the first thing I would do? Well obviously I would light a big beacon signalling someone to help me. The second thing I would do is to record my time on the beach being shipped wrecked on a deserted island (providing that I have my camera on me). So when I'm rescued I'm can become rich and famous by showing them my survivor diary.
OK so obviously that will never happen, being shipped wrecked I mean. Not now with GPS signalling and god know what else. And let be honest I don't think I would ever go on ship long enough to be shipped-wrecked, I'd get sea-sick and have to be transported off the boat.
What I'm trying to say is and there is a point to all of this rambling -I will never be shipped wrecked somewhere on the Caribbean and the nearest experience to how that must feel is at 9:00 GMT at Weymouth Beach on a Wednesday afternoon. The day after when the whole of the UK experience the  'hottest day of the year', we stepped out after a night sleep and found the beach deserted.  Like empty. It was very bizarre.We could have called out 'help' and no one was around us for hundred of yard.
When we got to Weymouth after being at Monkey world the previous day the beach was packed, incredibly crowded. So it was most strange when we stepped onto the beach and found it empty.
Well I wasn't exactly complaining, it did gave me the perfect opportunity to do an OOTD (outfit of the day) without people staring at me wondering if I'm crazy, and also I could relax on the beach without someone either smoking or talking loudly.
Anyway what am I here to talk about? Ahh yes this ragged skirt. I also think this overall outfit does give me the shipped wrecked survivor look. But especially this skirt. It's from Primark and it may way of making a promise to myself; this summer I will wear more skirt. I never been very confidence wearing skirt, I also think it stream to the facts that I hate my legs and usually hide them completely. But I been working on my legs confidence by putting them to hard work in the gym and I think it have paid off. I still hate my thunder thigh but I just can't have everything. And in recent time maxi skirt is fashionable to wear and you don't necessarily always need a short skirt to complete a look. I have been taken to wearing long skirt and this is where this ragged skirt comes in. I love that this is a handkerchief skirt and the patchwork design give it a bohemian ragged style.
Just a nice skirt to wear on a deserted beach on a very hot summer day. What would you wear?
Save
Save
Save
Save
Save