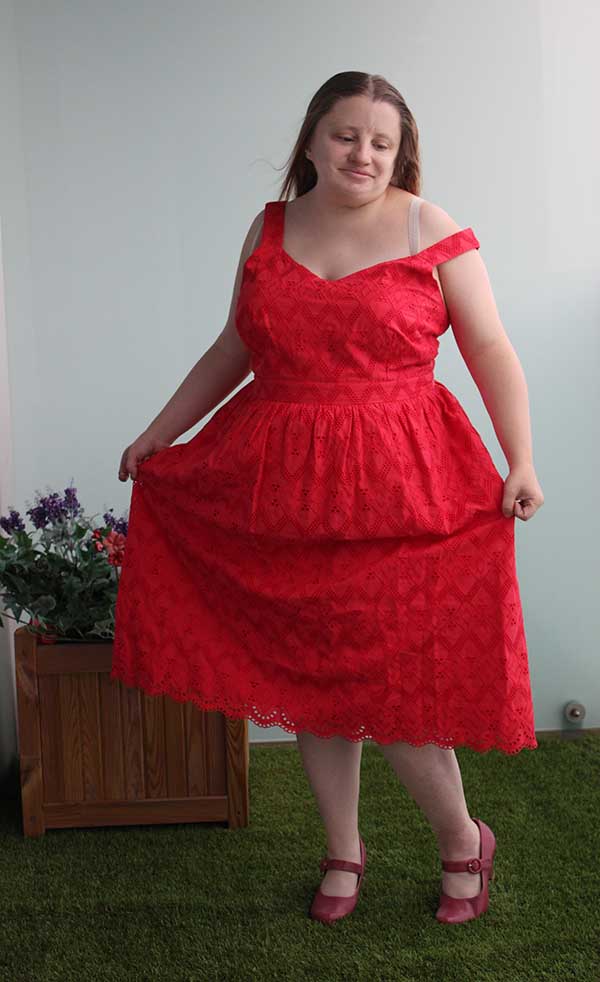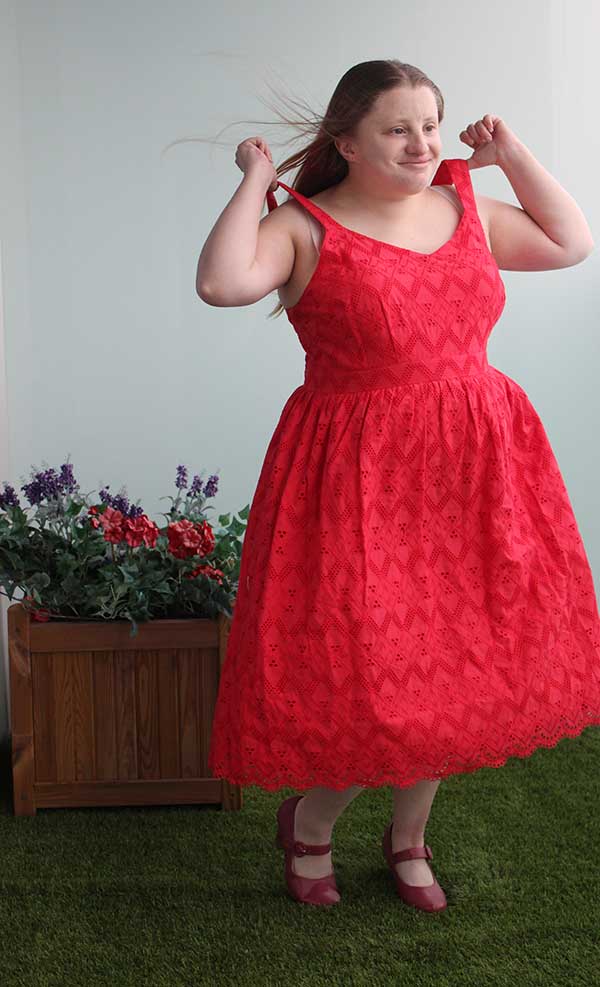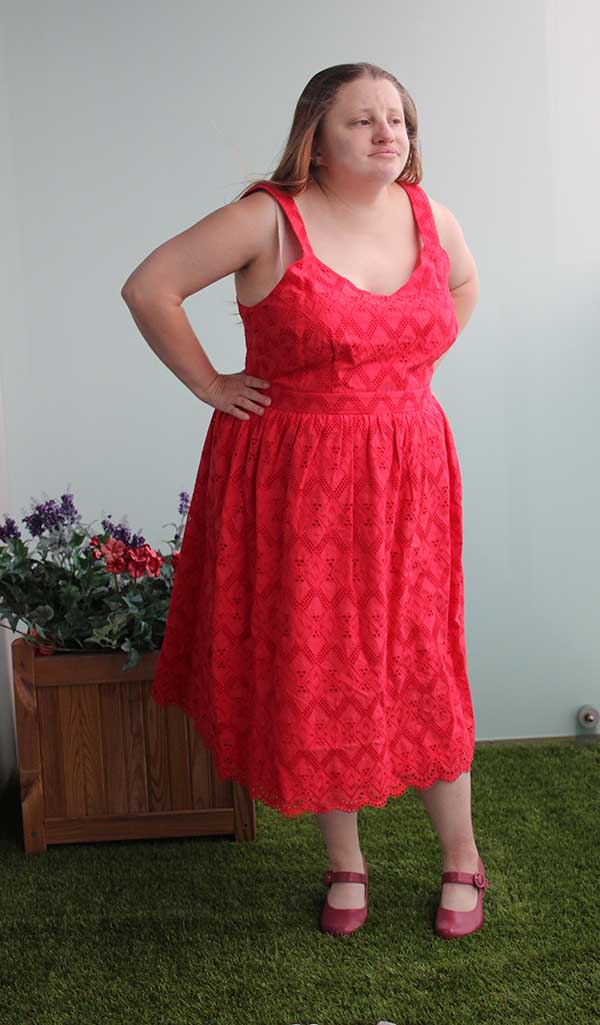 I brought this red dress in the week from Sainsbury's of all places, can you believe it! Well actually I can as I'm a little obsessed with Sainsbury's TU range and as well as often doing my food shop, I often find myself doing a little spot of clothes shopping. Well it does make buying groceries just that little bit more fun doesn't it. Sainsbury's TU range actually have some gorgeous stuff and I brought a few clothes that could very well be from any other high street shop.
Anyway this dress, it what I'm dabbing 'the last of the summer dress' as well it really is the last of the summer dress, for this year anyway. It was on the sale section and was 3/4 off the price meaning I only paid a tenner for this. Bloody bargain if you ask me.
During the last month of summer I found myself searching obsessively for a really pretty red summer dress, I don't even know where this obsession come from? But I seriously needed a red summer dress and I needed it now.  Perhaps I seen one on a blog or a magazine but one thing I do know is that I think having a red dress is an essential garment to have in your wardrobe. Having that one red dress hold much the same power as 'the little black dress' does. Its striking and will often make you stand out at a party (not that I go to party much anyway), it's also a conversation starter "oh where did you get your red dress from?". For myself personally, I just wanted a red dress to wear while wandering some castle or garden pretending I'm some sophisticated lady with tons of wealth and a title.
So I found this red dress thinking all my problem have been solved, the search is over and no need to hunt any longer. As I finally found the one – the one red dress that will rule over me now and forever until the end of time.
Naaa it wasn't going to happen, as when I put the dress on I found I was a little to short for it.  Oh dear complete disaster – better send out a SOS or better yet a SORDS (save our red dress soul).  Yeah it fitted me nicely on the waist, hid my lumps and bumps which is blessing when you have an apple figure but the strap – the top part of the dress wasn't going to happen. It keep falling on my shoulder and I'm sure as you can see from the pictures it wasn't exactly hiding my bra. I needed to be at least another 2 inches tall to wear it properly and no amount of high heels would help in the height department.
I can't cry to much in my milkshake as the dress itself was only a tenner and with Autumn now here I couldn't really wear till next summer, could I? Oh well I didn't find that one red dress that will rule over me – or give me the pretend social lady status I was day dreaming about. For now the hunt is over and I will pick it up all over again next year.  It doesn't stop me looking at Sainsbury's autumn/winter TU range.
Save