If you have been following me on Instagram, then you will know that I have been obsessing over a pair of summer dungarees.
I'm not sure why I wanted a pair of summer dungarees and why I found myself hunting high and low for one. I think somewhere along the line I must have figured to myself, 'hey these be good to wear during the hot summer months.'
Usually, during the hot summer months, I would be wearing long flowing dresses, but I thought this year I would go for a change and wear something a little outside my comfort zone.
It outside my comfort zone as it showing off my legs. I hate my legs. They are two stick at the bottom of my body that are the size of tree trunks. They usually pale and pasty, and I somehow always get bruises and cuts on them (as I'm a clumsy person).
So yes, my legs are not what I consider to be my best feature on my body, but I think often you have to be a little bit brave by stepping outside your comfort zone and wearing something you usually would not wear.
I have never been that girl wearing shorts. While all my friends would wear a mini skirt or denim shorts, I'd be in jeans or tracksuit bottom. I must have felt self-conscience even as a child.
So why the sudden change? Well I can pinpoint it to me be older (and wiser) and now not giving a damn on what people think, or perhaps my style is changing, and I want to have some fun with my clothes.
Whatever the reasons, I somehow decided this will be the year I will show off my tree trunk legs and wear shorts.
Anyway, I got myself a pair of summer dungarees, and they have now become my summer staple. It has finally given me the confidence to show off my pins and to break out of my comfort zone.
Trust me when I say, I wouldn't be wearing anything else this summer.
I'm wearing this denim dungaree.*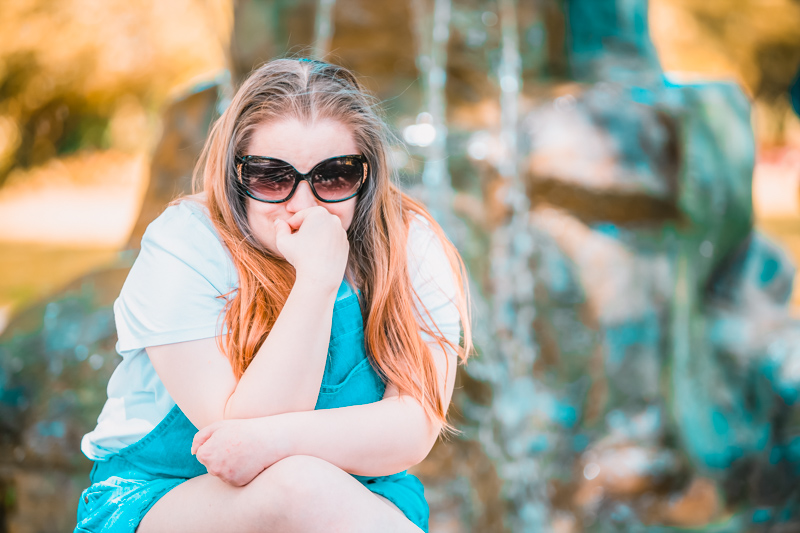 *affiliate links