It been a while since I done a proper shopping blog post and with party/festive season just around the corner, I thought this be the perfect opportunity to do one. The high street fashion shops are filled already with party/festive gears all aimed to make you glamourous, none more so then high street shop Miss Selfridge.
Miss Selfridge has always been my favorite shop to buy clothes from, who can resist their chic stylish clothes which is  always on trends whatever the season might be. I put together a short shopping collection on products I like and hopefully you will too – I tried to do a mixture off both day and night-time wear so you have something to wear for all occasions.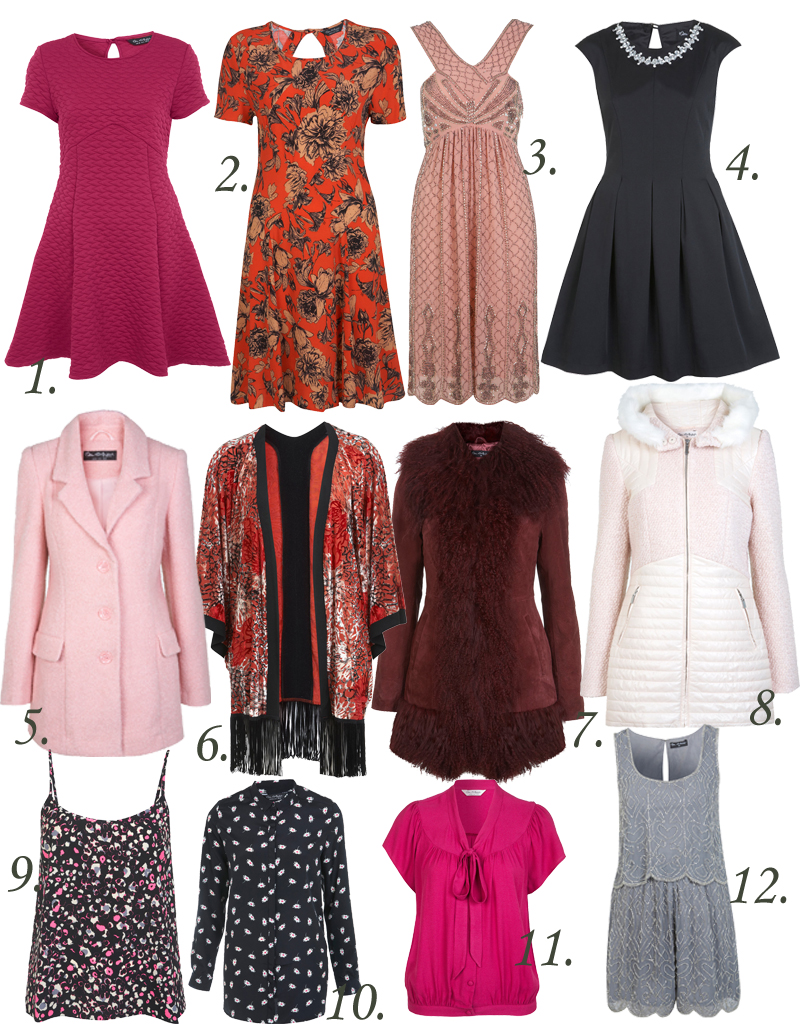 1. Quilted Skater Dress £49
2. Floral Printed Tea Dress £37
3. Pink Embellished Pinny Dress £95
4. Jewel Neck Skater Dress £55
5. Pink Wool Boyfriend Coat £85
6. Devoree Fringe Kimono £59
7. Burgundy Mongolian Coat £200
8. Quilted Boucle Coat £69
9. Neon Print Cami £20
10. Daisy Print Shirt £29
11. Pink PussyBow Blouse £28
12. Grey Embellished Playsuit £89
So comments, would you buy any off them (me personally already got my eyes on the pink quilted coat) and if so which one?