It always fun to try out new products. So I thought I would do something new and show you some PR samples which you can try out for yourself.
I have been really lucky recently where various PRs and brands has gifted me some free sample of various items.
This is amazing and something that I'm really am appreciated of. As I never expect to be gifted free samples, cause I'm usually way too shy to ask for anything.
I'm the kind of blogger who is in it for the 'creativity', not for free stuff. I enjoy writing and I enjoy photography, so that has always been my main focus. I'm also someone who likes to work with brands and to try out new things.
So this is why we here today, a chance for you guys to see some new items and to check out some new brands. A lot of these items are perfect for summer, especially if you're having an outdoor party.
I'm only going to be showing you the items and what they do. I will be doing a full review of each items in due course. So think of this as a basic introduction. Here are my PR samples to try out.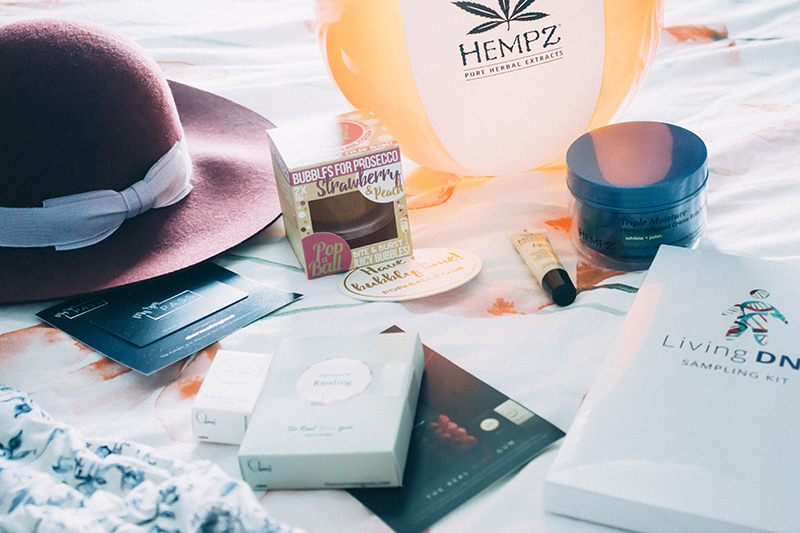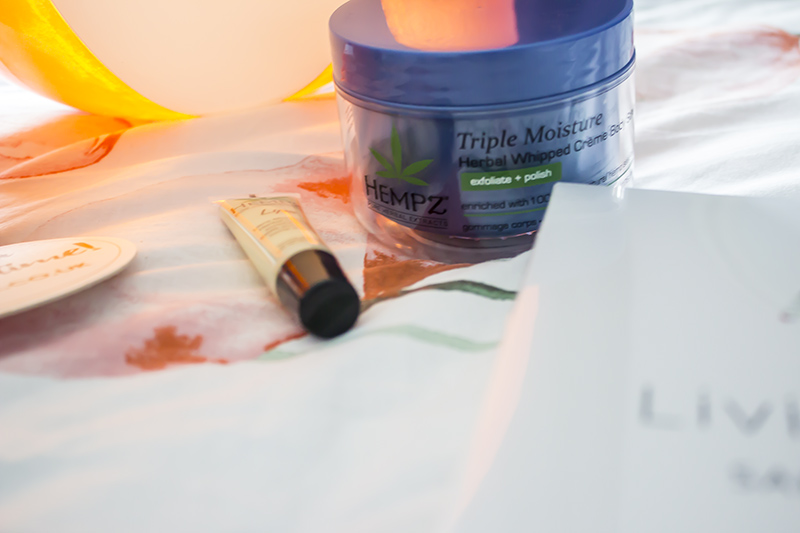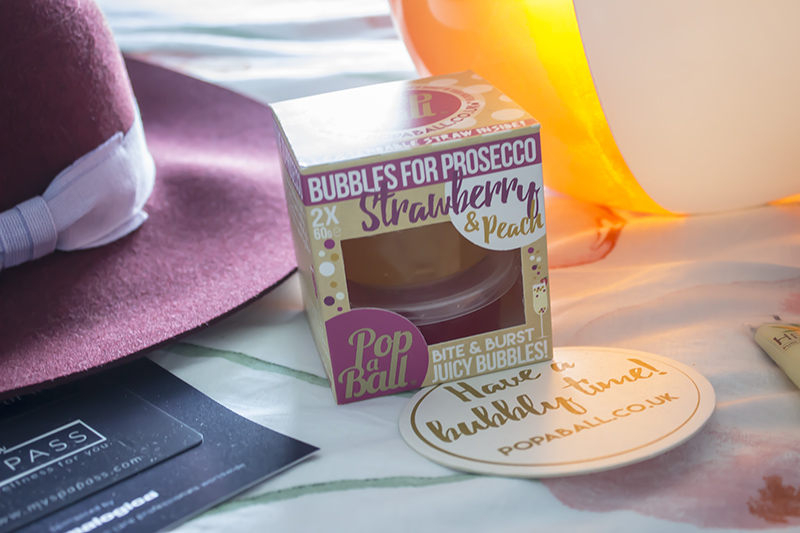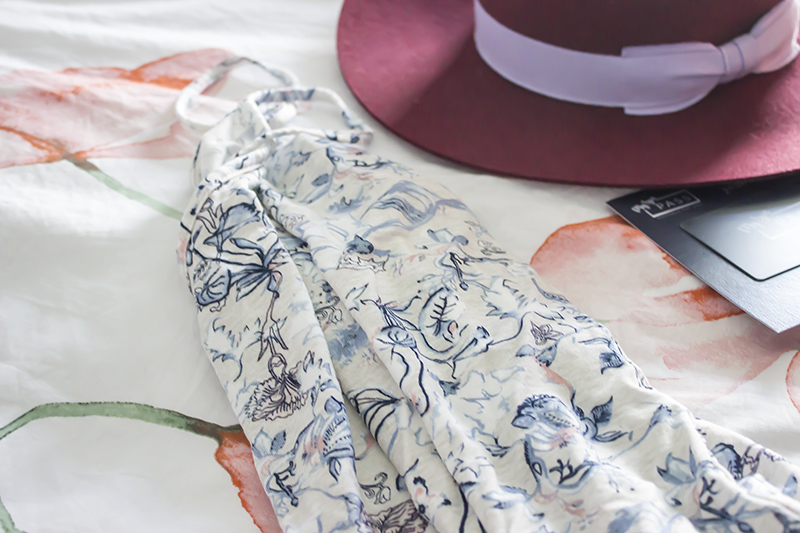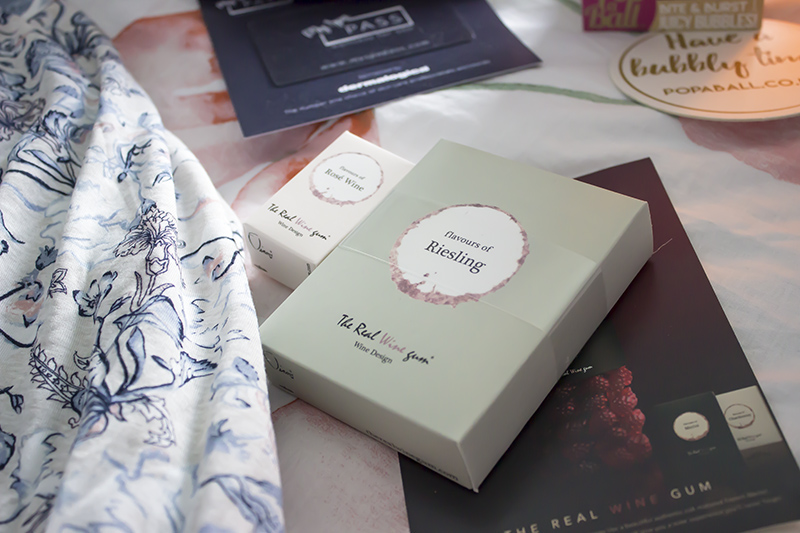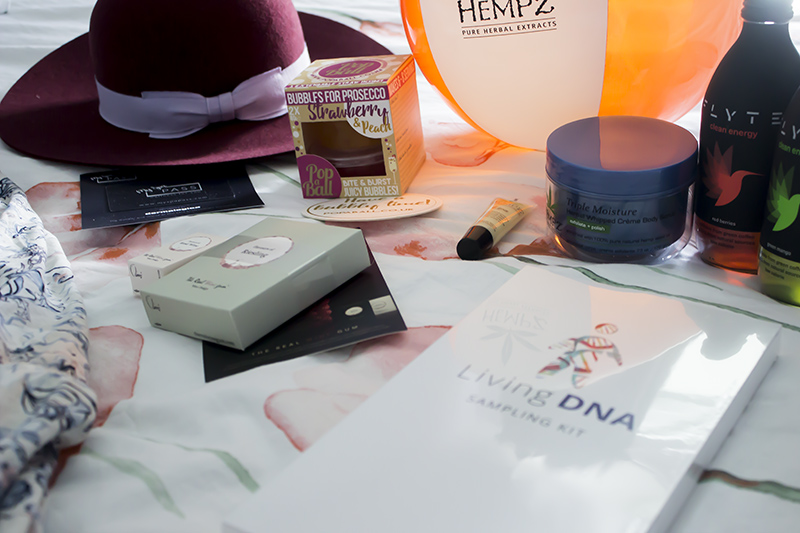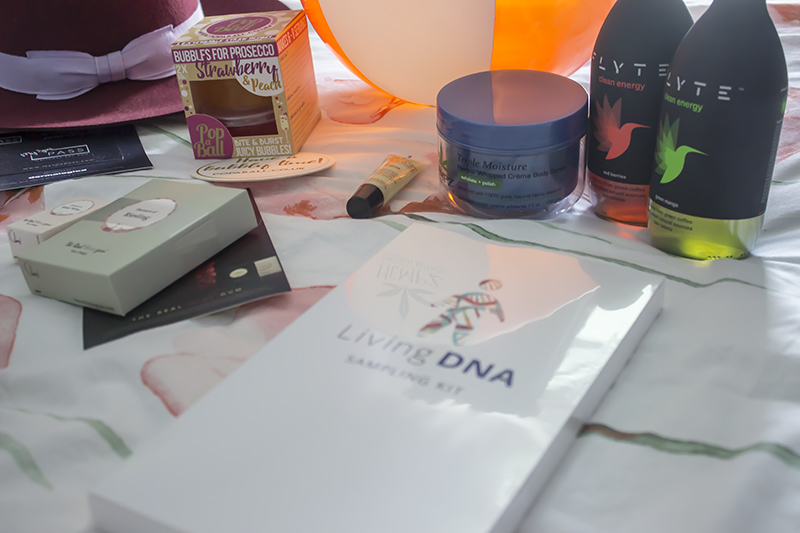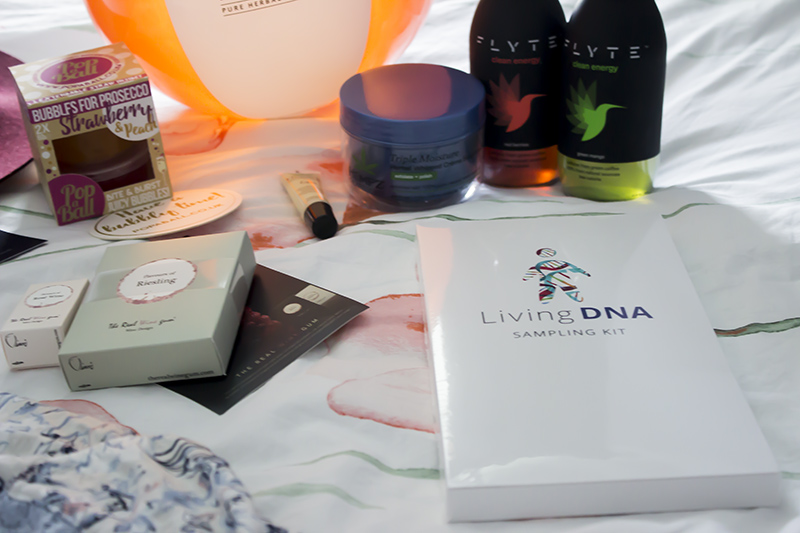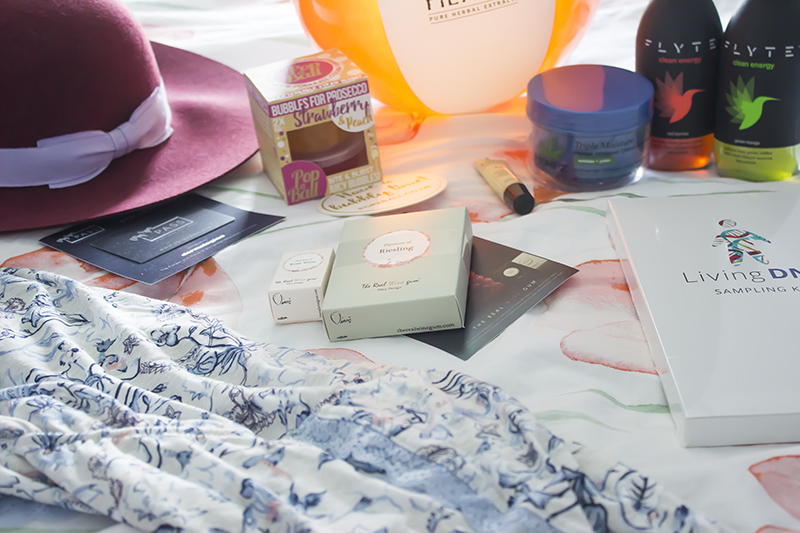 Left to Right – Up to Down
A French brand that lets you design your own hat. I was lucky enough to try out this service and I did indeed design my own hat. You will see the hat in full action on a different post I have got planned. But it a purple felt hat with a lilac ribbon bow. It really chic and came in handy when the heatwave came round. My only problem – and this is nothing to do with the brand – it a little small. I measured the circumstance of my head but didn't leave any gap. I should have gone up a size, but that's my fault. The hat still fit me.
This little pass lets you have discounted spa treatments across the UK. I won this on a Twitter competition. Now, we all know I'm a spa-aholic so this is perfect for me. I can't give you too much information just yet, as their website is currently being updated. But it looks to be a useful pass if you want to treat yourself.
Pop a Ball Bubbles for Prosecco
The idea of this is: simply add a spoonful of these bubbles to your glass of fizz. It simply adds decoration and flavor to your drink. There are many varieties to choose from. I was gifted the strawberry and peach one.  Look forward adding that to my cocktail.
A beauty brand I will admit I have never tried before. I was gifted a Hempz beach ball, a lip balm and a body scrub. The body scrub is described as a non-greasy, lightweight formula coats skin with a layer of moisture while gently exfoliating skin. Will be doing a full review in due course.
Flyte is an innovative British brand, which produces a revolutionary range of lightly sparkling and healthier positive energy drinks made from ingredients sourced entirely from nature. I had two flavor to try out: Green Mango and Red Berries. Every bottle is made from water, fruit juice, natural actives and vitamins. Suitable for vegetarians, Flyte is fortified with Vitamin B & C and sweetened naturally just from pressed fruit juice and stevia plant leaves.
These little sweets promise to be real wine gums. The Real Wine gum isn't a candy for children, but an "adult luxury happiness". It's suitable for vegetarians and its gluten, fat, nuts, gelatin, and lactose free. It also contains no artificial colors. In short, it is healthy and delicious! This meets the requirements of consumers in the field of health, as well as the demands placed by the government.  So think of these as adults' sweets and something to take with you to a party.
Full review of this little kit, which I'm excited to try out in due course. A Living DNA test brings your history to life and provides over twice the detail of other ancestry tests. Discover where your ancestors come from and much more. I always been curious of my family tree so I can't wait to try this out.
Hunkemoller Onesies Short Jersey
Hunkemoller recently gifted this gorgeous onesies short jersey, which came in the nick of time of the heatwave. A nice home leisure wear. Will be showing this off soon.
Those were my PR samples. Let me know if any caught your eyes and which one you would love to try out.