Folks, it's the first of December, do you know what that mean? Blogmas is now here. dun dun dun or should that be ho ho ho? For my first Blogmas post here are photos of my Christmas tree.
Since being married, Richard and I always had are own Christmas tree and we always put it up on the 1st of December. It a little tradition we have and I'm not sure on why? The first of December just seem like a good time to decorate the place and make it all christmassy. However this year we decided to put up the Christmas tree slightly before the 1st of December. It was yesterday in fact as we both realize we be out all day and won't have any time to do it. So we put the tree up while we listen to some good old fashion Christmas music, oh we do have a little boogie as well. We are literally  rocking' around the Christmas tree if you get my drift.
Anyway I decided to do a photos of my Christmas tree being decorated. Enough talking, let these photos do the talking.
Richard found a little friend in the Christmas Cardboard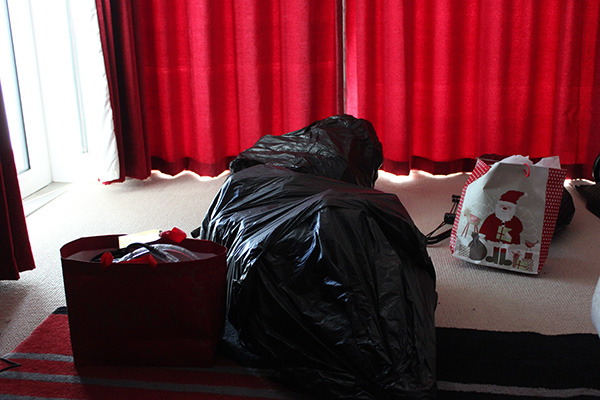 Our decoration still in plastic bags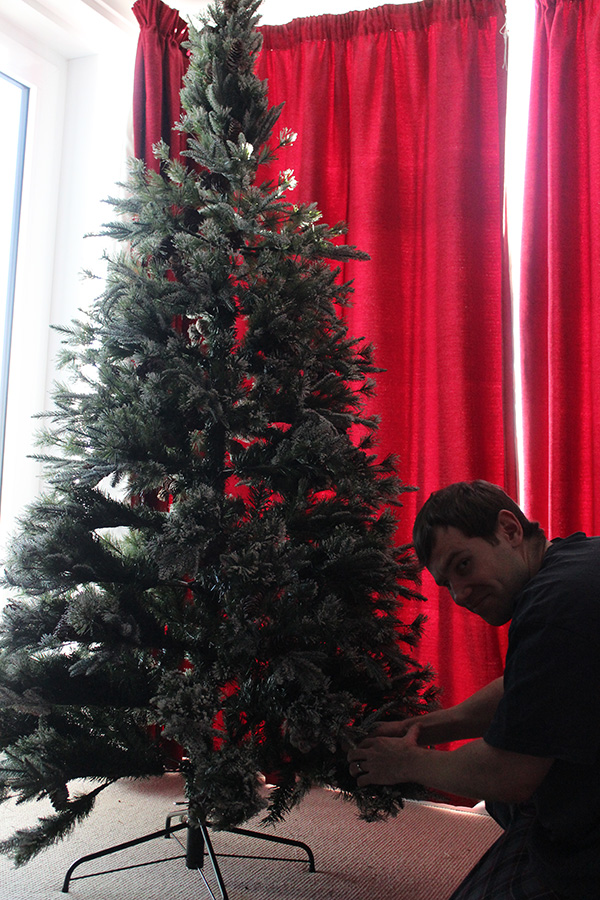 Richard getting the tree up. Before you accuse me of not doing anything but just sitting there going snap happy – I was given the job of untangling the Christmas lights.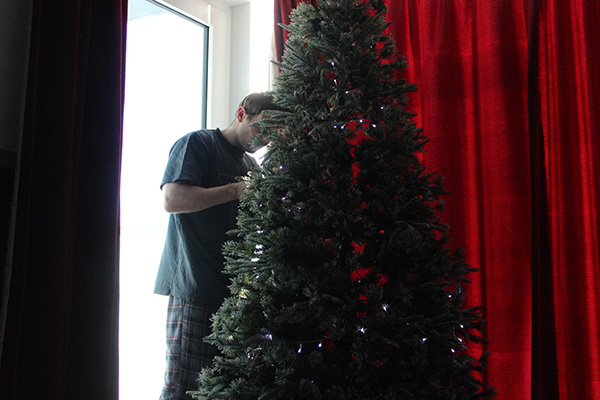 Richard putting up the lights, what – it a man job! I'm still untangling Christmas lights.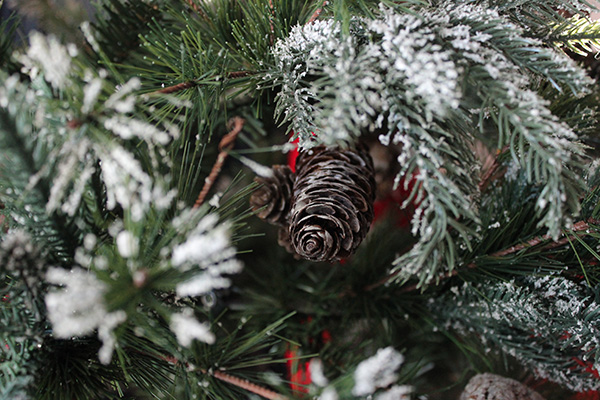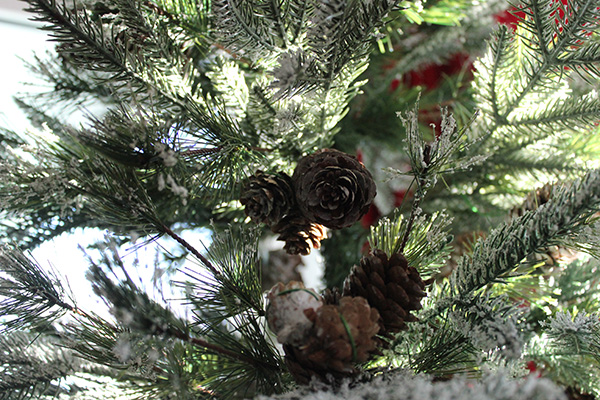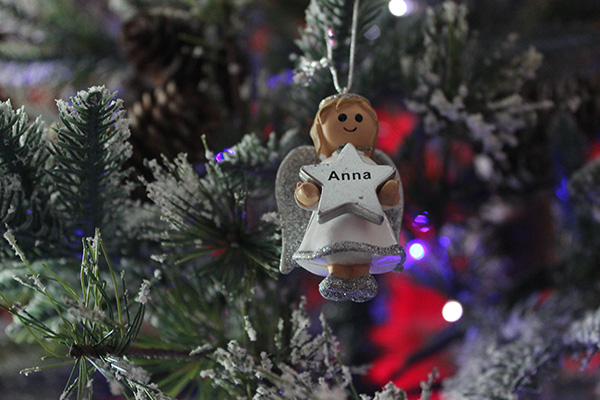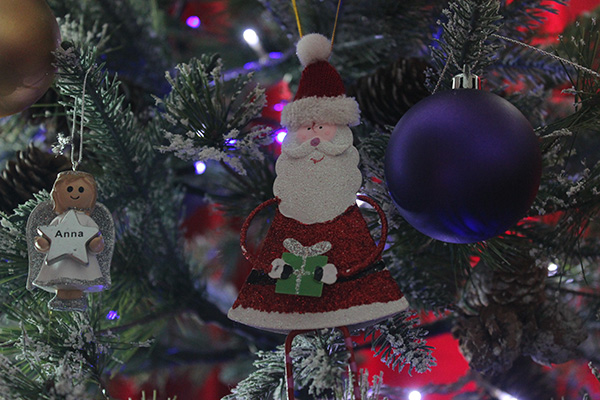 Close up of the tree with some decoration.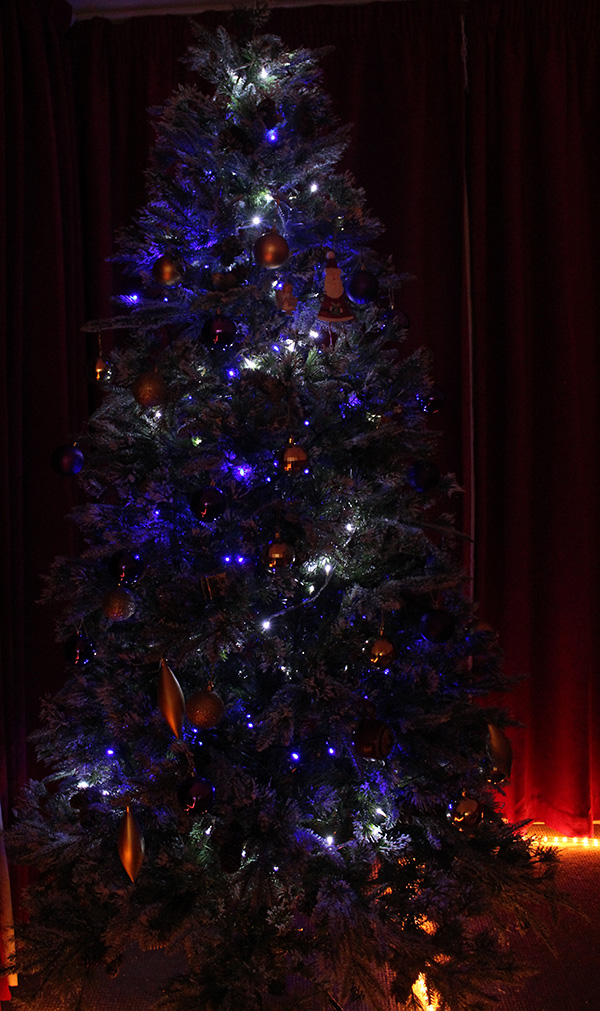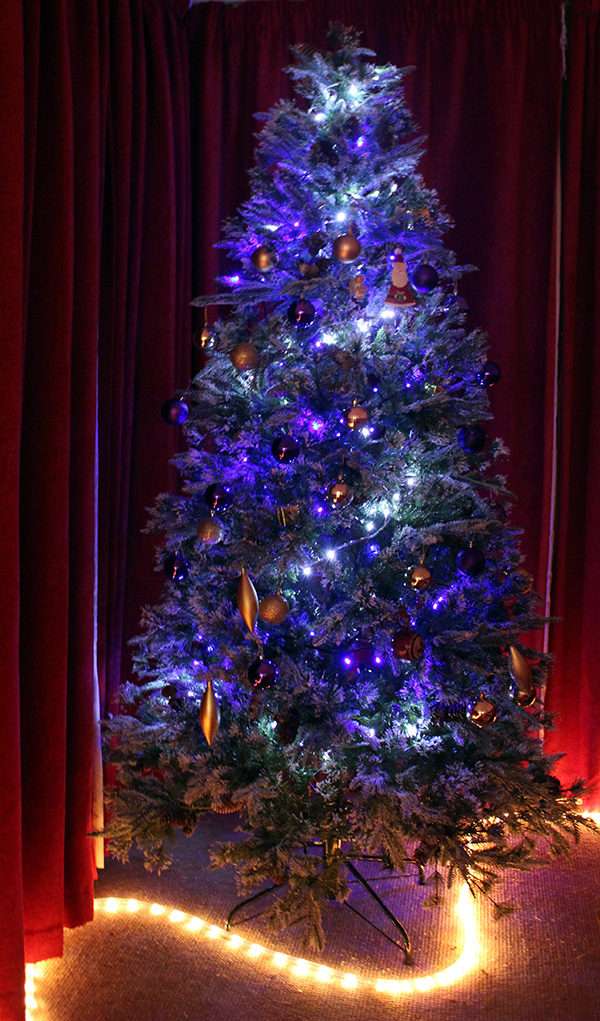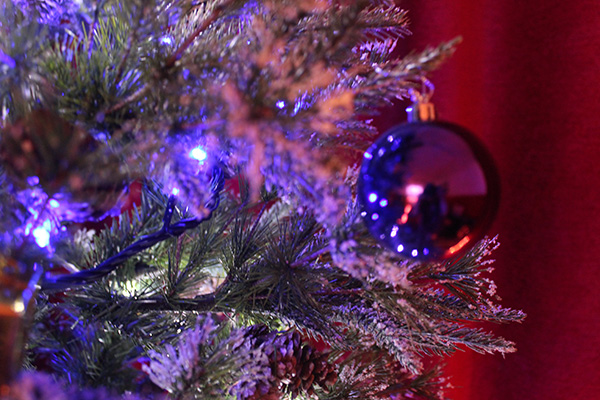 And these are the tree decorated with lights and purple & Gold bauble. It was Richard who decided on the purple and gold colour scheme. Does it work?
Taa daaa photos of my Christmas tree. We both feel very festive now. Have you put up your Christmas tree up yet?
Save
Save