I have this winter clothes rule, the duller the weather – the brighter my clothes are. Well let me show you my latest winter wear, this Oasis embellished heart sweater.
It a silly rule really, and if I'm honest I don't know why I even started doing it. The duller the weather, the brighter my clothes are. When outside looks dark and pretty damn miserable, guess who is dressed head to toes like Rainbow Brite?
I think I started being the 'winter rainbow Brite', due to me observing how everyone round wintertime lack colours with their clothes. I could be wrong but whenever I'm out doing shopping or just walking around, all I see is an endless stream of black coats and dull colours wear.
I just think it rather boring. Ok yeah sure outside its grey sky and long dark evening. Doesn't mean you have to match it with your choice of clothes. Summer may be over, but it doesn't mean your choice of colours clothes has to be either.
So I started a few years ago on a mission to brighten up my winter clothes. Not always going to the black or the navy blue. But instead, pick a vibrant shade of colours.
I have to say, one thing I have noticed is, I certainly do stand out from the crowds since being the 'winter rainbow Brite'. Which is good as I always get lost in crowds.
Now you know I'm the 'winter rainbow Brite', I feel I should show you what I wore last week on a winter country walk. Richard and I were bored and feeling a little stuffy at home, so we took ourselves out and to get some fresh air.
I thought this would be the perfect opportunity to wear my new Oasis embellished heart sweater. Not only is a gorgeous peachy colour with a little heart decorated, but it has a layer of wool inside the sweater. Making it perfect to wear on a cold winter walk as it so warm and snug.
I'm someone who usually doesn't colour coordinate with what she is wearing, however, I decided to wear my new rose gold New Look trainer. You could say there was a theme going or a colour scheme with what I wearing.
The Oasis embellished heart sweater along with the New look rose gold trainer, isn't exactly what you would see while on a country walk. My attire did look more attune for walking along Bond Street London, not a country lane in the middle of nowhere.
But I knew wearing the Oasis embellished heart sweater would keep me warm and if you can't wear it while on a country walk, when can you? Plus, with the surrounding area look dark and bleak, I like to think I added a little colour to the outside world.
I also like to quickly point out – it wasn't only my Oasis embellished heart sweater that added colours to the country, but my hair as well.
If you might  recalled, I dyed my hair purple a few weeks ago. The box said permanent, so I was expecting permanent purple hair. But after each wash, a little bit of the dyed will get washed out. So now it looks I just dolloped the purple dyed on the top of my hair and left it like that. No, it wasn't a bad hair job, I just bought cheaply dyed that not staying on my hair.
If you are looking for a pretty pastel colour sweater that will keep you warm (not necessarily on a country walk). Then do buy this gorgeous  Oasis embellished heart sweater.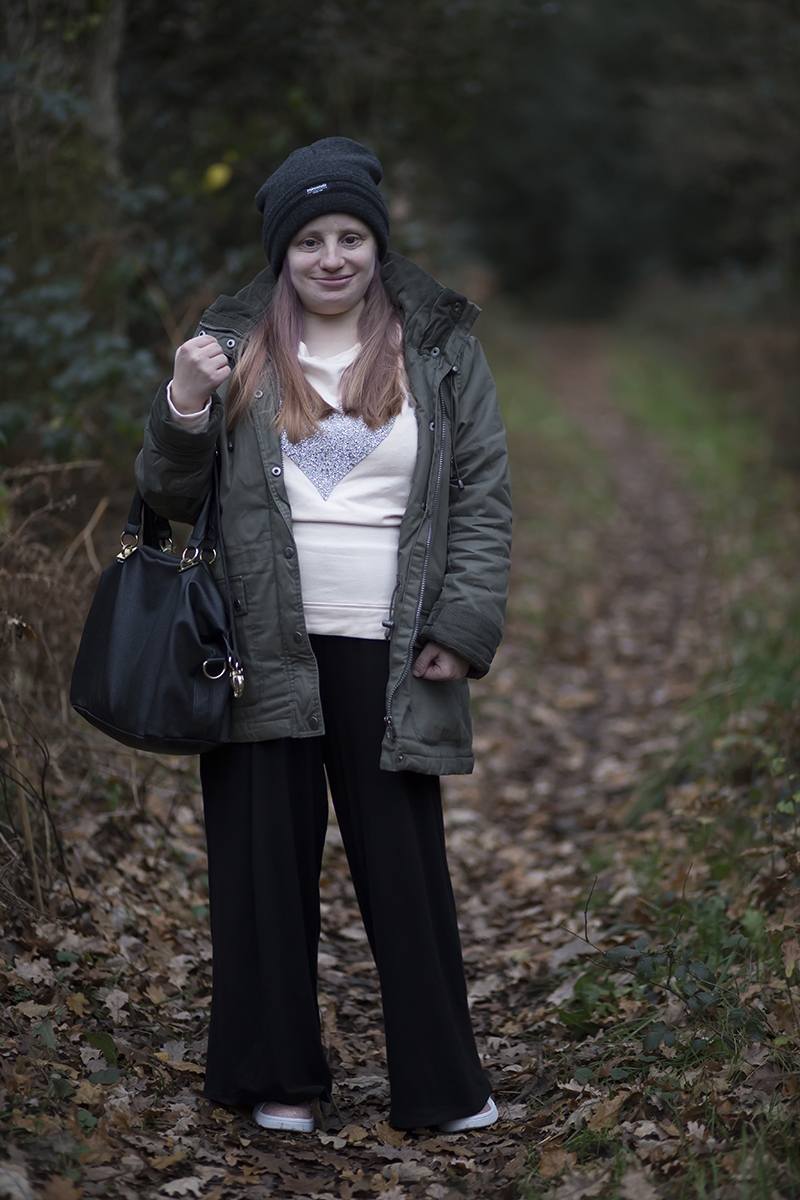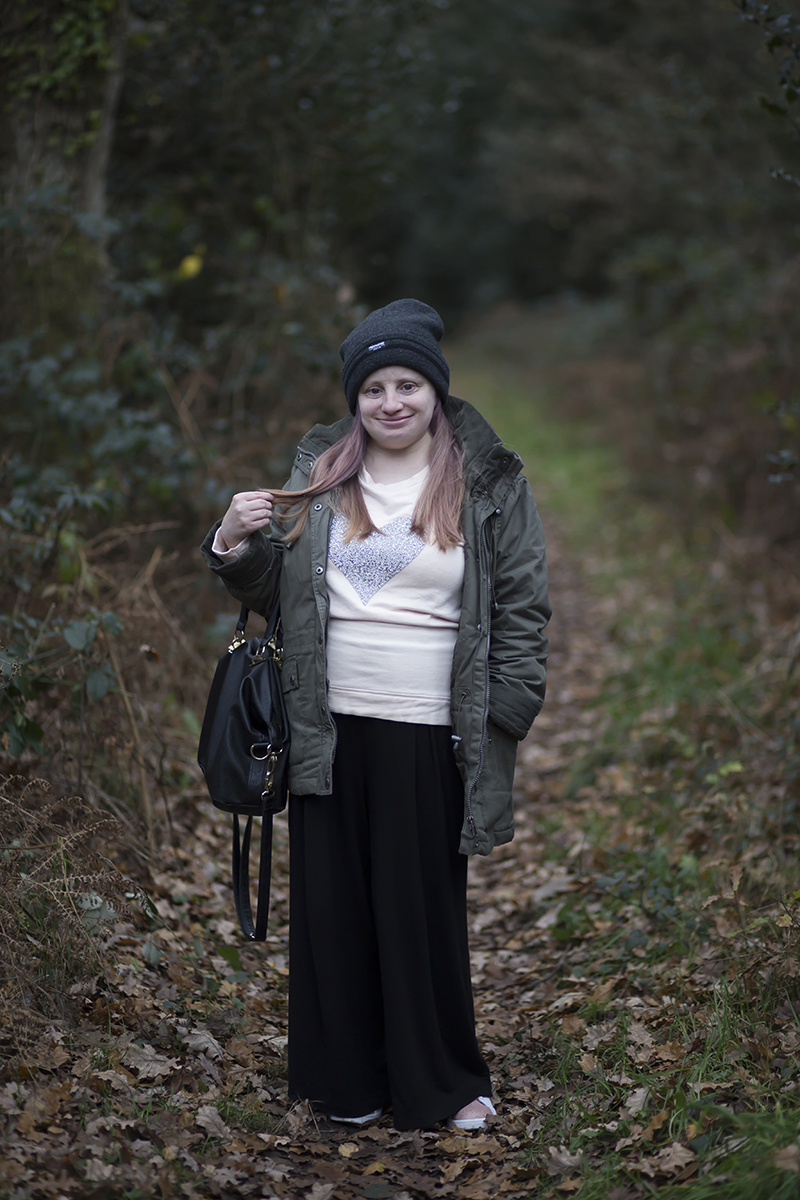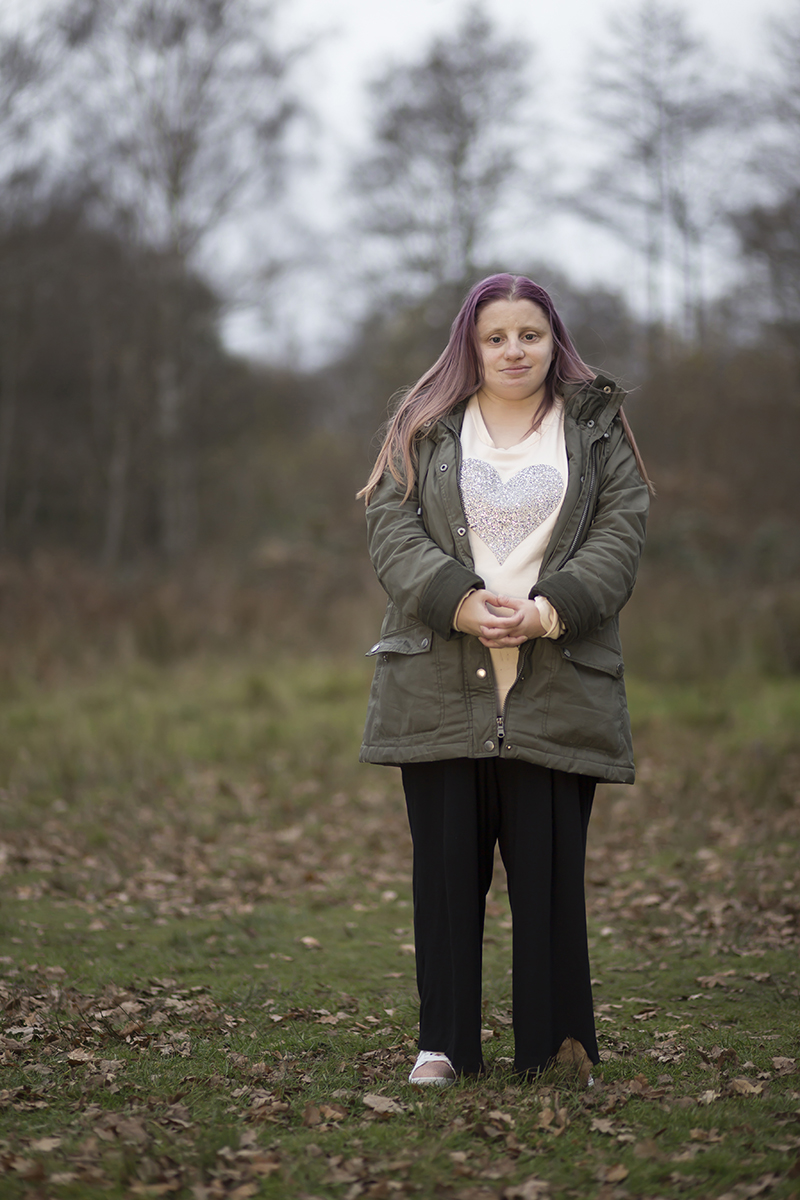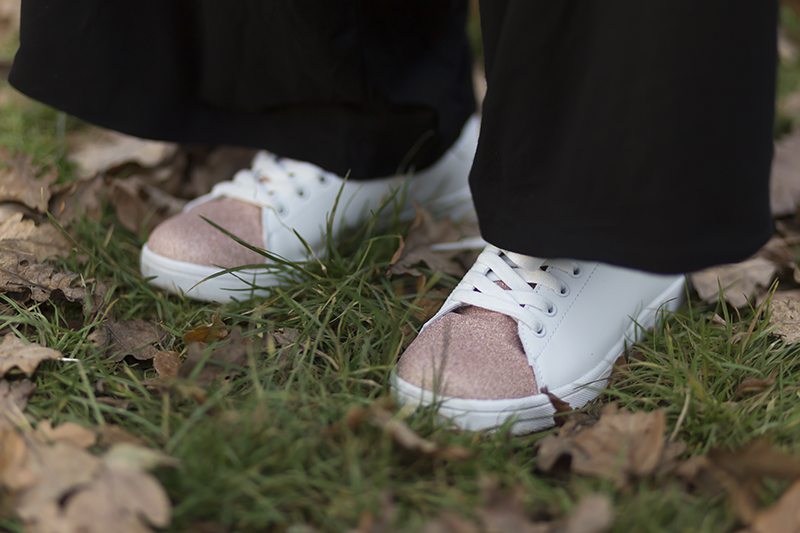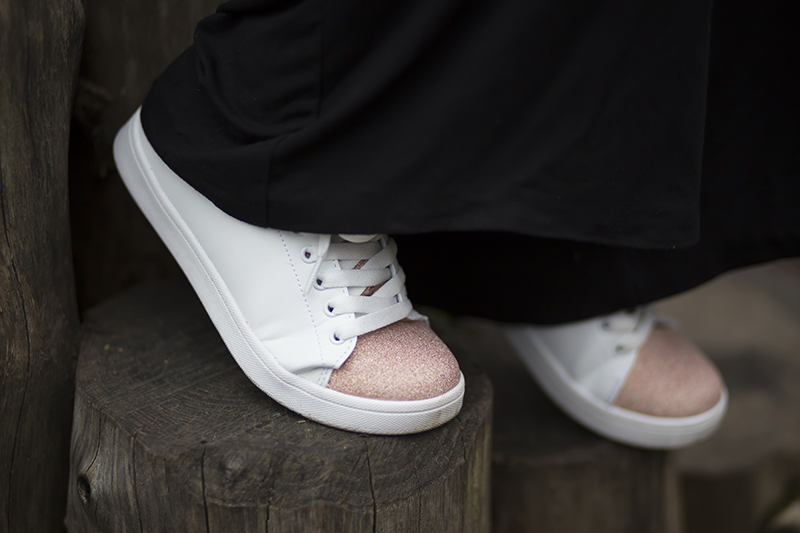 (affilaite links)