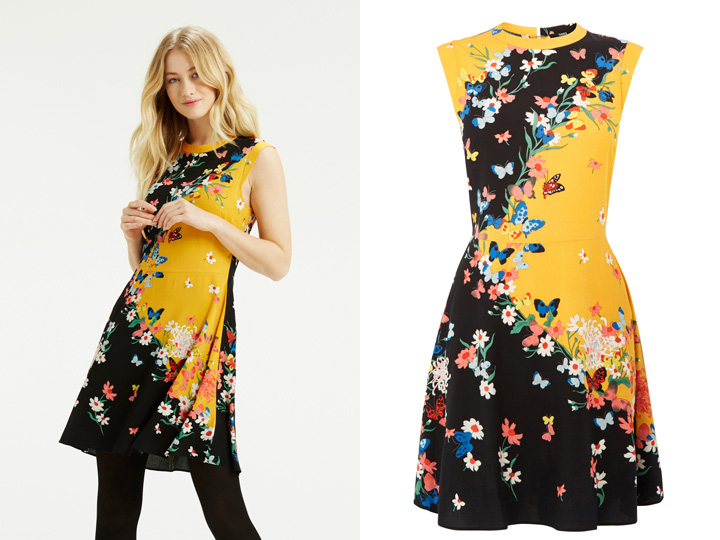 How is Oasis doing it? How are they making everything they have in stock so flipping gorgeous? I think they secretly hire magical fashion fairies that are able to know how to make an ordinary garment extra gorgeous, with a wave of their wand they add a little sparkly magic. I think that what they did with this Oasis Butterfly Placement Skater dress, as this just tick all the right boxes. Butterfly check, a pop of colour check and a stripe of black check. I'm a sucker for anything with butterfly on so this just a beautiful dress  that i'm instantly drawn to.
Wear now on woolly tights, wear later on tanned pins. It's the statement-making dress that'll stop traffic and look stylish this season and the next.
I actually brought the t-shirt version of this dress, as I fear wearing this won't look completely right with my apple figure. But if you're fed up winter now and longing for spring to hurry up then I urge you to buy this dress now.
Oasis Butterfly Placement Skater Dress £45
Save