Today I'm going to introduce you too something that I found recently and I have been loving so much! Neal's Yard books. An essential guide to everything you need for foods, beauty and aromatherapy.
I'm a big fan of Neal's Yard, if you don't know who they are – you are missing out! It a organic beauty shop that sells so much more then the usual facial cream and bath soap,  it also sells aromatherapy oils, ointments and even herbal teas. I love visiting my local store and seeing what new items they have in stocks.
I recently went in and discovered they now published three books,  a beauty, foods and essential oils. I was in the store and started flicking through the three books and I was transfixed. I probably was standing there reading the book for a while as had one of the assistant come over with the "Can I help you with anything?" – No it ok I'm just reading your book thanks. I kind of figure I couldn't spend all day reading the books so I ended up buying them.
Why I love these Neal's Yard books so much? Take a look at these pictures first.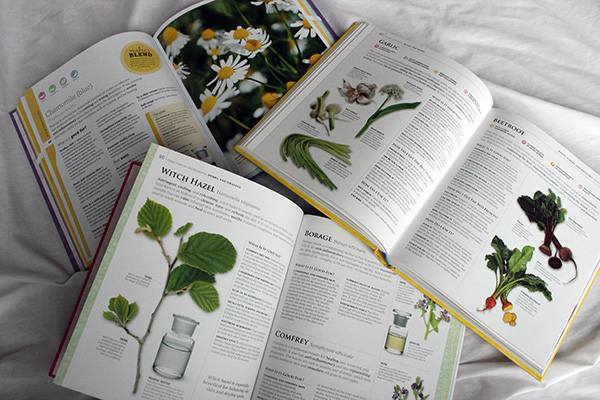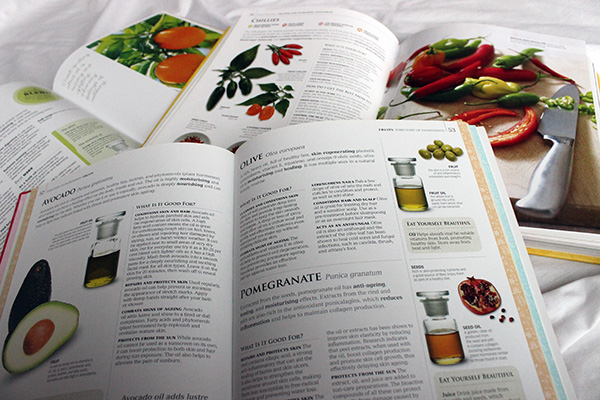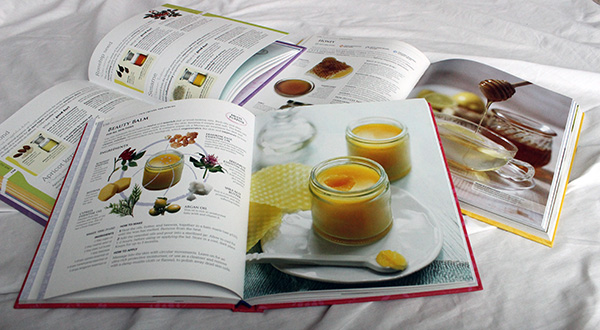 As you can see from the pictures above that these three books are clearly written informative books, with lots of knowledge. Let me elaborate further; the beauty book. If you want to know what skin type your skin is and instead of writing a load of scientific nonesuch that the average person aren't going to understand, they have written it clearly and divide it into subsection for all skin types. They also have pictures and diagram, also a simple explanation on why you skin is that way and the best way to sort it out. To put it bluntly if you want to know anything about beauty such as make-up, skin and hair care routine then this is it.
The same goes for the food book, it isn't just filled with recipes but with every recipes they tell you the benefit of it and why a certain ingredient is added. If you want to know why you need a certain food in the diet and how it can improve your health then this will help you greatly. While Neal's yard is more known for their beauty then food I feel it does interlink together and it work well together.
The Essential Oils book is really handy if you find aromatherapy really interesting and want to learn more. Let me tell you a little confession, when I was deciding my uni choice – I did consider studying aromatherapy as I really wanted to work in a spa (yeah that how of spa-aholic I am!). But I eventually decide against it as people were telling me my options would be limited.
If you a real 'Kindle-lover' and don't think you will buy hardback books then you are very wrong. These books are the type you keep on your shelf and keep referring to time and time again. I also feel it would be the brilliants to give these books as a presents. I admit I'm a kindle lover and I rarely ever buy hardback book now but these three books works better as a hardback and its a brilliant reference point for any queries you might have on oils, beauty and foods.
Next time you're in your local store, take a look at these Neal's Yard books and flicked through (not too long like I did) as there might be something that interest you. I do recommend you all to buy these books.
Save
Save
Save