I was going to write a different hair post today as I'm all about the hair at the moment – well my hair to be precise. I'm bored with it, like really bored with it. When it comes to my hair I'm never happy with it – I hate my natural hair colour, I hate it being really thick and I hate it being a tangled mess. As I was researching my old photos for a good photo to use as a backdrop for my other hair post (which I might be publish later this week) I felt there another hair post that need to written, my untold hair story.
It funny when you look through old photos and the first thing that always strike me is my hair, as it always there hanging loosely down on my shoulder or on my back, also I like to think when you do look at those old photos and see what hair style I went for or what hair colour I decide to do; it kind of tell your life story of it with out any words.
Here are some photos to show you what I mean:
 A good place to start is that my hair have always been very long! Every since I was young I had long hair, my mum told me she was afraid to cut it as it was unusual for a young girl to have such grown up thick flowing hair. To be honest if she does cut it, it grow back pretty quickly anyway. Do you remember those hair dolls where you pull the arm and the hair grow from the top of the doll head? Well that was like my hair, super fast growing hair – I like to think I drank some potion to make my hair grow so fast. I have grown to love my long hair and face the fact that I have super hair power.
I have accepted my long hair but the one thing I hasn't accepted was my hair colour: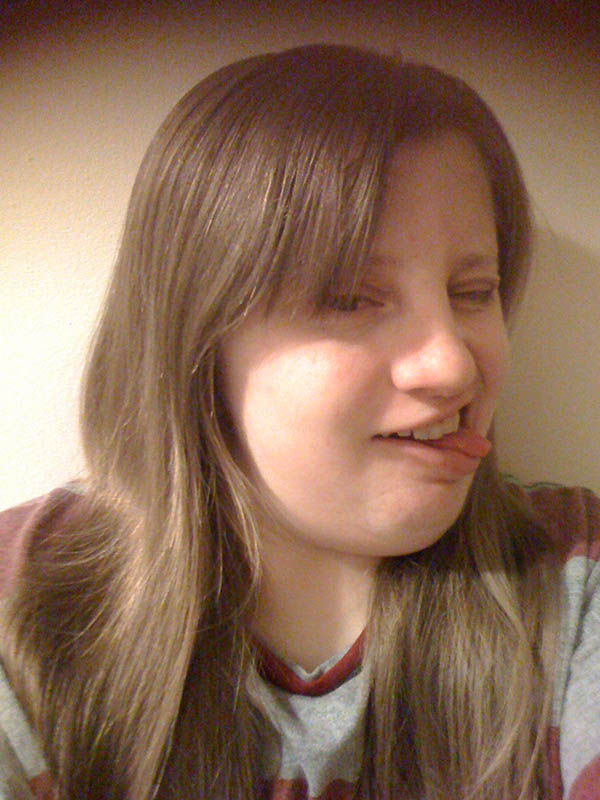 My hair colour is a boring brown, I call it boring as well it pretty damn boring. When I look at it I see no vibrant shade or a glow to it, just a dull brown. When you compare it to other brunette girls who hair colour is full of life with vibrant colour – mine just isn't. Because of that I have always hated my hair colour and I'm always looking for a change: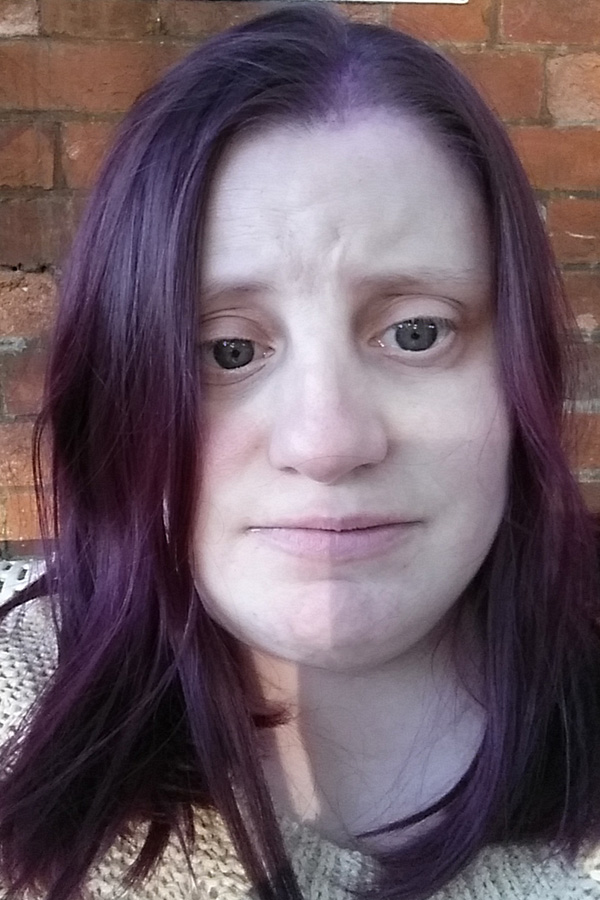 Quite a contrast of colours don't you think so? The problem with me colouring my hair is that the shade never seem to last for long, especially the purple which was fairly recent. I had a problem with colouring my hair for a few year as my last employment wouldn't allowed coloured hair! I came into work one time with vibrant red hair and I got pulled into the manager office and was basically given a discipline (it a step toward firing, there 5 step overall and a discipline put a mark next to your name for 6 months) and ordered to change my hair colour back. So because of that episode I couldn't dye my hair while I was working there – it suck so badly! Now I'm a freelancer I'm my own boss and I now have the freedom to change hair to how I want, what colour while I change next – shhh a secret.
The best thing with having long hair is the ability to curl it:
As well as having super fast long hair, I also seem to have super long straight hair, so I like to spend a evening playing around with curling my hair with various curling gadget and see what result I can get from them. When I was younger my mum made me have a perm (back when they was fashionable) – oh it was torture! No matter how many time I had a perm my hair would grow back straight, so I think that why I love curling my hair, I can do it without the torture part.
From time to time I do actually cut my hair to keep my hair as a whole fresh and tidy. I get terrible split ends and untangle knots so having a hair cut keep it looking new:
So that my hair story….so far! Who know where it will goes next, hopefully I would be getting any grey strand anytime soon!