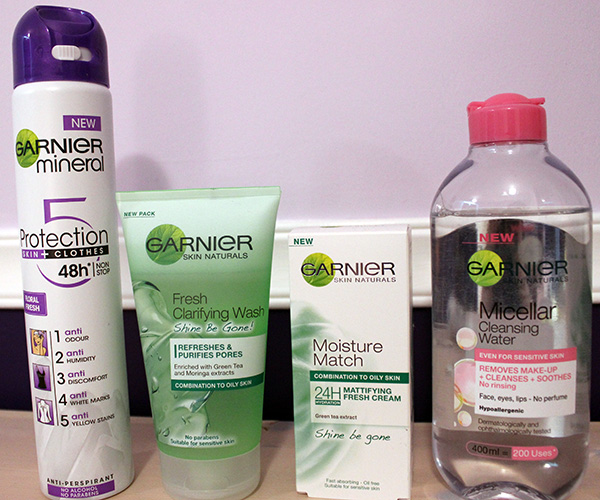 I'm going to admit that I didn't really have a skin care routine until recently, I can almost hear you screaming at the screen 'What, are serious!'. But it true, during my teen years I missed the teen acne phrase while in my twenties I only started to have acne but it was mostly due to having rosacea but it wasn't too bad. As I'm in my 30s now I have found myself needing to look after my skin a lot more, as I now tend to sweat more due to doing more exercise and also due to the fact that my skin isn't as young as it use to be.  Until recently I would either wash my face in the shower at the beginning of the day or would use one of those facial wipes before going to bed, I have since learnt that using a facial wipe isn't great for the skin and washing your face in the shower isn't enough to keep it clean for the day.
When I realised (it was a gradual realisation, may I add) that I need to actually have a skincare routine, I decided to use the Simple Kind To Skin Range as it looked the most safest to use and I got on with it for a number of years. However recently I felt the need to look after my skin in a more in depth view so I decided to switch it up as I got bored using the same products time and time again, so I instead started to use Garnier Skin Naturals ranges. I have read many good reviews of the Garnier Skin Natural ranges especially the Micellar Cleanser Water so I was anxious to try them out and see for myself if they would do wonder for my face.
Let me tell you how I go about with my current skin care regime:
The day start off with me using the Fresh Clarifying Wash (second to the left in the picture). I like to wash my face with water first then to use the clarifying wash, you use this on damp skin,I have found it work best when the skin is warm from washing with hot water. Apply this on like a mask and then rinse off with warm water and towel dry the face. My face always felt really soft and so fresh.
I then cleanse my face with the Micellar Cleansing water (last on the right). I have read many people raved about this so I wanted to see for myself why so many people raved about it, after usage I totally can see why. This is for removing make-up but I have found it to be really good at removing dirt and grease from your skin pores, use this with a cotton wool and dab it onto the face gently. I feel this cleanser work deep into the pore by taking away any excess grim whether it from make-up or a day out in a polluted city.
My last regime is the Moisture Match (second to the right). While everyone always tell you that you must moisture your face, I never really did, as I have found some moisturiser to be really greasy and make me want to wipe it of my face instantly. This one was a miracle to find, as it wasn't greasy and it sunk into the skin very fast, as I have a combination skin where I oily round the chin and cheek but dry round the T-bone this work very well with me. The only down side that it does have a slight perfume smell but It doesn't really bother me. My skin feel more plumped and more alive after usage.
The last thing is the Garner Mineral Protection (last on the left). It doesn't have anything to do with my skin care regime, I do use it to stop myself from smelling really bad. I only included it as It happen to be on my dressing table along with my other Garnier products.
Let me know what your skincare routine is.