Today I'm looking into actually creating a blog from scratch. What are the steps you need to take and how you can succeed?
Okay I suppose, you're reading this as you want to know how to start a blog from scratch. I'm not going into the details on why you want to set up a blog and the positive benefit it has.  But I'm more going into the actual factor of starting a blog from scratch. This post is designed to be a definitive guide on creating a complete blog from scratch and what steps you need to take and how easy it is to succeed.
Step 1. Choosing a platform
If you want to write a book or bake a cake, you will need ingredients or equipment. It the same principal with starting a blog. You will need to choose a platform.
The two biggest and the most popular are: WordPress and Blogger. For the benefit of this guide, I will be talking about WordPress.  Blogger is owned by Google and it's often a good starting point when learning the rope. WordPress is far more superior and provide you with a wider range of options.
Now to make it even more confusing, there two type of WordPress. Self-hosted and hosted WordPress blogs. Confuse? Let me explain.
Self-hosted: WordPress.org is where you install the platform to your domain and it contain everything you will need for writing a blog.
Hosted WordPress: WordPress.com and it hosted on WordPress domain and you have limited freedom to do what you want.
I never been a fan of hosted WordPress, so I will only be talking about self-hosted WordPress.
Step 2. Naming a blog
Right so you decide on a platform, I suppose you should think about naming the blog. I'm not going to talk too much about naming, as I might not give you the right advice. But I will say, there's a trend recently where bloggers are choosing their name as a blog title. I mean, I did it with this blog for example. But you don't need to use your name. Choose a blog name that will mean something to you.
Step 3. Finding a host
As I was saying with writing a book or baking a cake, you will need stuff to actually do what you intended to do. Well, finding a host is pretty much like finding a kitchen or perhaps a library. You need an actual place to host your blog – it doesn't float in midair. But I'm sure you knew that already.
Finding a host can be pretty confusing, especially when trying to find the cheapest deal.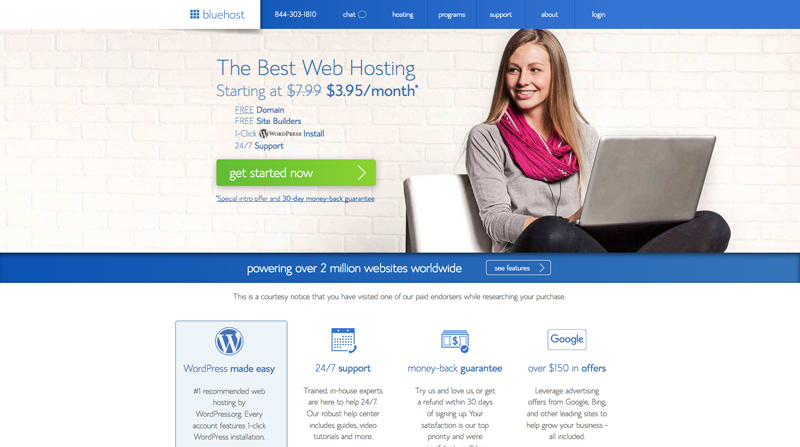 So without further ado – let me make it easier for you by showing you Bluehost. This host is the #1 recommended web hosting by WordPress.org, Every account features 1-click WordPress installation.  Powering over 2 million websites worldwide these guys are one of the most popular and affordable options.  Whether you are an experienced or a new blogger Bluehost will accommodate!
Let me talk you through it all:
Click the "get started now" button and let's get started!  (see above). Select a hosting plan that fits your needs. (Normally, if you are just starting out I recommend the basic plan but, if you are really serious about this and want more resources & power go with their Prime or Pro plan).  Keep in mind, you can always upgrade your plan as you grow.
Step 4. Domain Name
(Hopefully at this step you have decided on a name for your blog.)
Type your domain name with this nifty Domain Name below.  Don't spend a ton of time on this step, you can always change the domain name later.  If you already have a domain name, type it in the "i have a domain name" step.  Bluehost is generous enough to throw in a FREE domain name for every new hosting account created.
To check if the domain name you want is available, I have this little handy tool that well let you check for you right here. No need to go anywhere.
Once you checked and the domain is available, buy it before anyone else snipe it.
The next step is to fill out your account and billing information.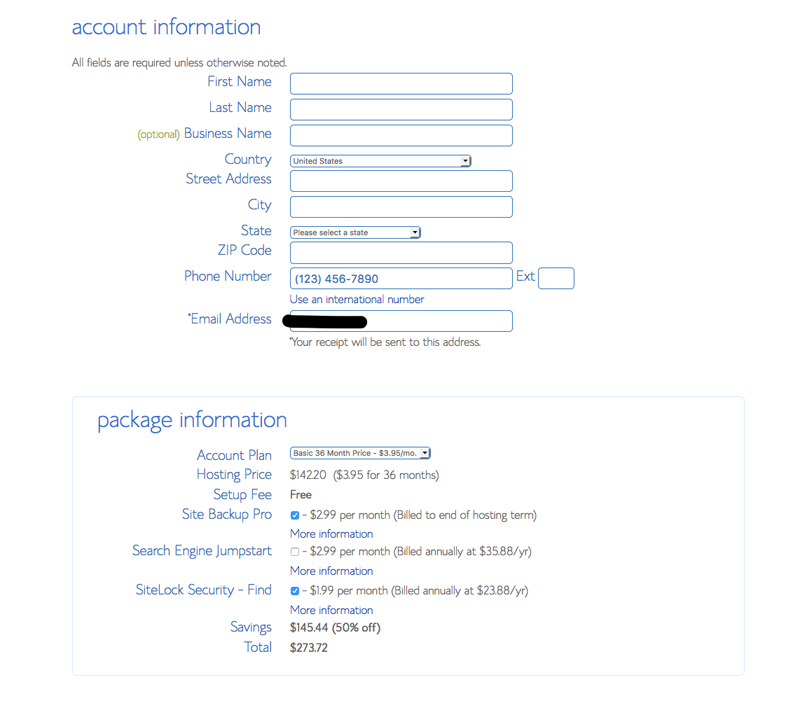 Review the package information and decide what term/add-ons are desired.  The biggest bang for your buck is on the 60-month term, but you can choose 36 months, 24 months or 12 months.  *Note, Bluehost will charge you upfront for the entire term.
Insert payment information and accept the terms.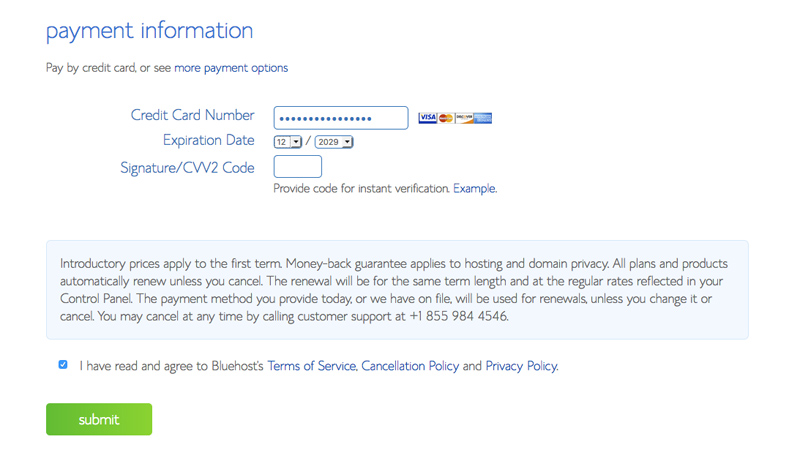 Congrats, your hosting account has been created!  Bluehost will send you a welcome email confirming account and FTP information. Now you need to create a Bluehost password.

Create your password.  Make sure to review the requirements for creating the password.  If you need help you can always click the "Suggest Password" option.  Regardless, I recommend notating it just to be safe.  You'll end up needing it later on.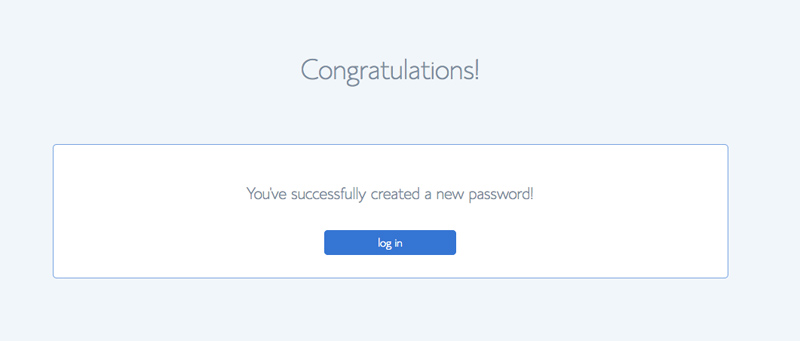 Go ahead and login and start getting familiar with your new Bluehost account.
Step 5. WordPress
Thanks to Bluehost, after your hosting account has been created WordPress will automatically install.  Start off by picking a theme, these are all free themes from WordPress.org.  You can always update your theme later.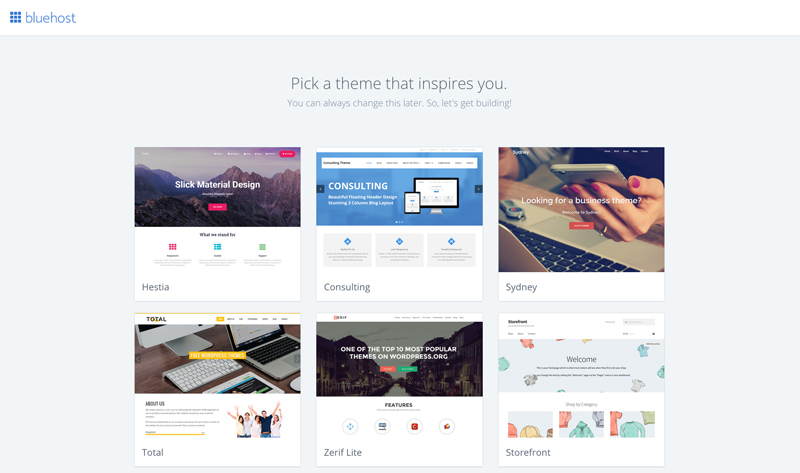 Now that you've picked your theme, let's jump into WordPress and get you even closer to constructing that first blog post.

Decide whether this blog will be for business or personal use.
On this step, you'll see an overview of Bluehost+WordPress integration.  You can manage WordPress plugins and blog posts or pages here.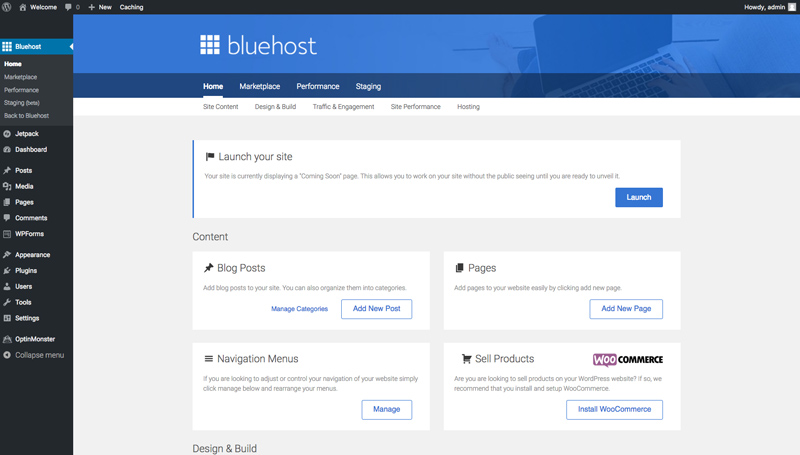 Decide on a site title and description here.
Here's a revamped dashboard of the Bluehost control panel.
Now you can make your site look how you want!  Since you are using WordPress the sky's the limit!
Step 6. The End
Ok step 6 isn't the end as you only getting really started. But it the end of my steps by steps guide on how to start a blog from scratch.
If you're still feeling overwhelmed and have no ideas on what to do next. Then do check out my Ultimate Blogging & SEO guide as it packed full of details on how to go about running a blog.
If you have any questions, I'm happy to help you here in the comments.
(affiliate links – for full information on affiliate links on this site. Please do check out my privacy & disclosure page.)