My husband absolutely love it when I make what it known as – homemade puff pizza. The name come from the pastry base I use and when cooked it raises and form a puffy pizza. It so so simple to make and very delicious.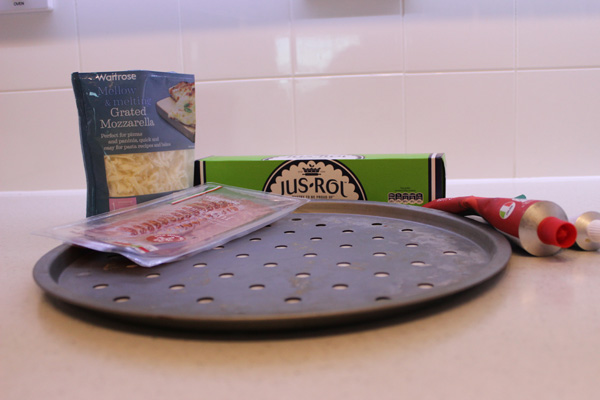 What you will need: 
Flour
Cheese of your choice – gotta be Mozzarella for me!
Tomato puree
Just Roll Puff Pasty sheet
Pepperoni and Garlic (optional)
When you first unroll the pasty sheet it will be very sticky so pour the flour on the pasty sheet to dry it off and also on the pizza base (and also the work surface). You also want the puff pasty sheet to be at room temperature – any cooler and it will break very easily!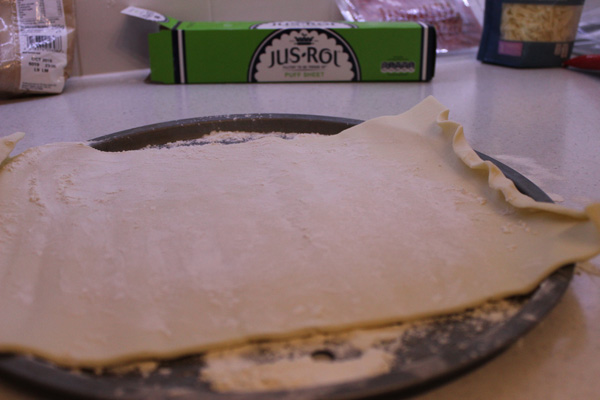 See what I done here, pour the flour on the pastry and the pizza base.
Now you can add the tomato puree: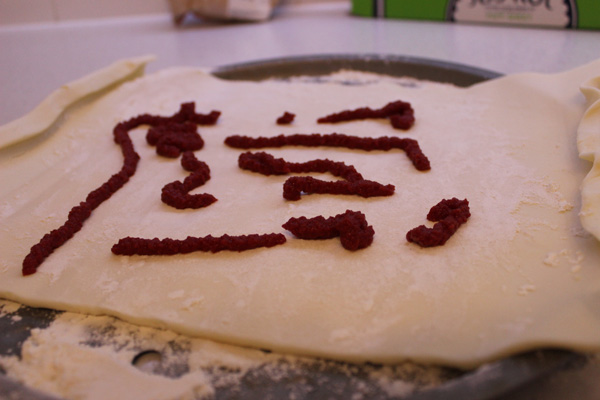 A good tip is to put the tomato puree in the middle (approximately) of the base as when you cook the pasty well raise a lot better. Trust me you want it big and crumbly. Spread the tomato puree with the back of the spoon and try not to be too forceful with it.
For me this is when I also like to add Garlic puree as I'm obsessed with anything garlic and I do add it a lot with my cooking.
Next gently put on the cheese – lightly at first.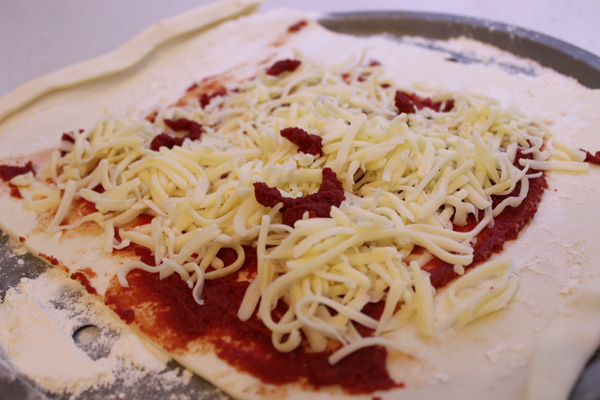 I also added a little more additional tomato puree on top of the cheese.
Next is up to to you – for this I will add the pepperoni.
Sprinkle some cheese if you desire and I also often like to put a drizzle of mixed herb just to flavor it up a little.
Pop into the oven 15-20 mins, keep checking it as this is when the magic really happen.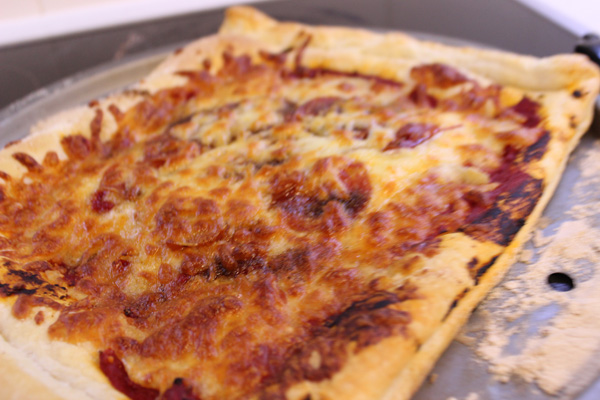 After 15-20 mins, take it out of the oven and your puff pizza is ready! Oh man It smell and look amazing. Serve as you desire.
Bon appetite!
Will you be making this? As you can see it's so simple to make and I think personally beat any supermarket pizza from Tesco.