Skirts range in style from pleated miniskirts to ruffled pencil to long flowing maxi and everything in between, there is every kind of skirt to suit every body type. Be sure to choose the correct hemlines for your figure as well as your height and age, no matter what the current fashionable style might be, it has to suit you personally. The big question is how do you find the perfect skirt length and style for you?
When choosing the best skirt for your figure, the first thing you need to consider is your body shape. Apart from the few common body shapes, it might be a good idea to measure your hips and waist to find out which shape you are and to help find the perfect style while shopping. It's also a good idea to look at the website joyofclothes.com which clearly states what style of skirts would suit your body type and how you can still look fashionable. Once you know your shape the following information may help you find the right style.
If your measurements show that you have a more rounded apple figure shape, then when wearing skirts you should avoid large patterns designs or drawstring waists. On the other hand, if your waist measurement is slightly smaller than your hips, you have what is called a pear shape figure, and then it is a good idea to go for sunray patterns, maxi designs or high waist skirts which are great for showing off your curve and drawing attention to your smaller waist. If you are the opposite and have very little curves, then look for pleated skirts or A-Line miniskirts which are perfect for your body.
Whatever your body shape, there is no excuses for not looking glamorous on a night out, or looking professional while in the workplace. Skirts are great for all occasions and give you a chance to wear something different from you would normally wear. It is just a matter of finding the right design to suit you.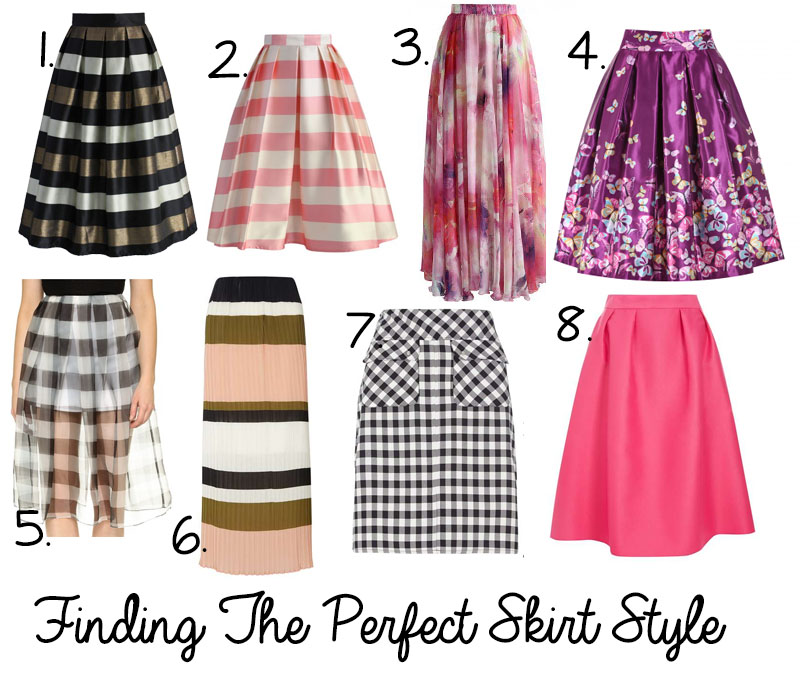 Which skirts do you like the best?