I'm all about jumpers and Sweaters at the moment, I'm also all about warm drinks and thick blanket. So here is how to feel cosy with Modcloth sweaters.
As I'm writing this, I am currently surrounded by old tissues, a mug of lemsip and various of blankets to keep me warm. I'm ill, you guys. It was bound to happen sooner or later. I always get ill – or at least have the feeling of illness at this time of year. You see I suffer from SAD (seasonal affected disorder!) or as I like to call it SSAD (seasonal sinus affected disorder). Ok so I made the SSAD up and not a real disorder (or at least to my knowledge), but its something that affects me every year. Every year, especially at this time of year, my sinus just either gets blocked to high heaven or incredibly runny. My eyes also seem to water and get the most terrible headache. I always put it down to the changing weather and atmosphere. But this, well…It more than SSAD.
We (Richard and I) recently went to Hasting for a few days, the first day not a problem as it was kind of warm and ok temperature. But the next day was freezing and so windy. The wind was howling and made being outside unbearable, which kind of sucks as we were outside for most of the day. So that was how I picked up my illness. I will be alright, just need to fight this.
Anyway, as I'm ill and feeling rather sorry for myself. I have found myself looking at all the cosy sweaters on various online stores, but especially on Modcloth.
As I have said before, I have been a fan of Modcloth for many years. I remember when they first started out and only had a few items and a small blog. At the time, a few years ago there weren't so many vintage stores online – not like the influx with have now. So this online store kind of stood out on its own.
I have been having quite a thing for sweaters recently as it the most comfortable and warmest ensemble to wear when the outside world is howling. I always compare a big baggy sweater as a blanket that is constantly wrapped around you.
So if you in the mood for feeling cosy and want that blanket wrapped feeling, then here how to feel cosy with Modcloth sweaters.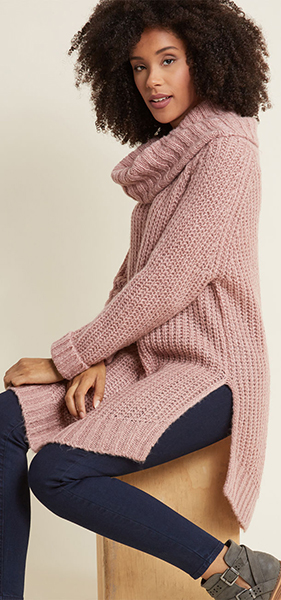 Homecoming 'Round the Mountain Sweater in Mauve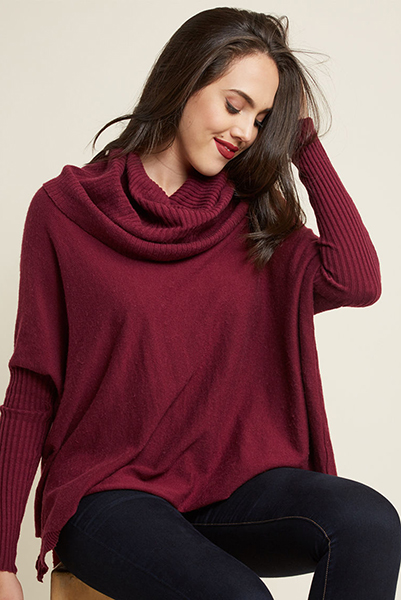 A Cozy Touch Sweater in Burgundy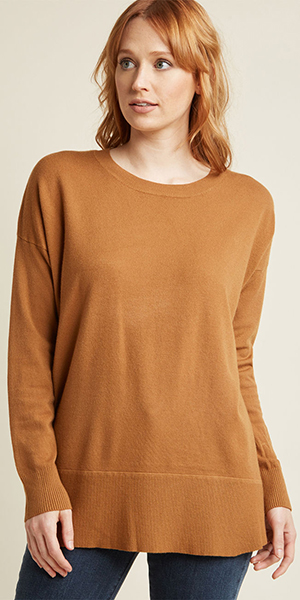 Ease Achieved Pullover Sweater in Sienna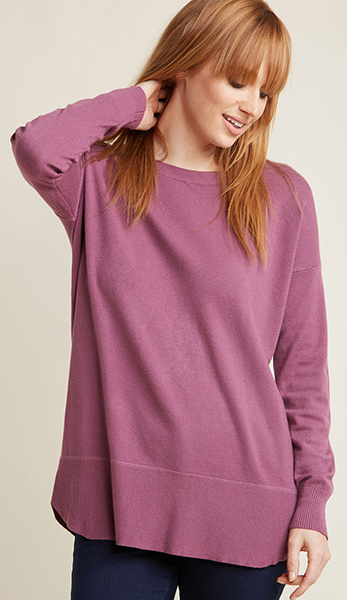 Ease Achieved Pullover Sweater in Berry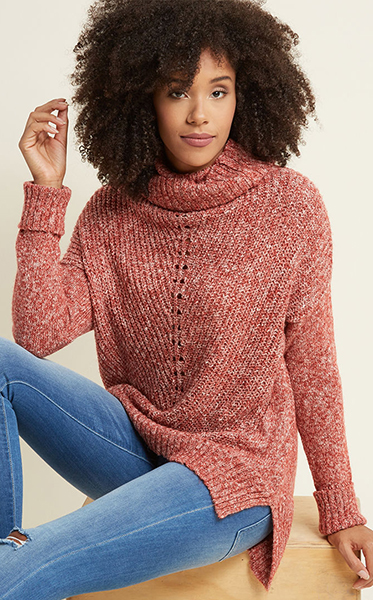 Slouchy Cowl Neck Sweater
(Disclosure: There are a affiliate links here, but these items is something I highly recommend. I would never put anything on this page that I personally wouldn't recommend.)
Save
Save