A bomber jacket might just be one of the smartest investments you will make for your spring 2014 wardrobe, as it is set to be a must-have for all fashion lovers this year. Bomber jackets were regular fixtures on the runway at various fashion shows for Spring/Summer '14.
Designers such as Calvin Klein, Tommy Hilfiger, and Marc by Marc Jacobs all included the bomber jacket in their collections, using a whole host of different materials including silk, satin, leather and lace.
This new outerwear attire was edgier and sexier than its predecessors, and certainly had a more modern style for 2014. The classic sporty bomber jacket works well with some slouchy jeans for a casual street look, or you can turn this lightweight jacket into an uptown look with a pair of high heels and a skirt.
Here's a little fast fashion fact for you, the first leather jackets were first worn by American pilots in the First World War to protect them against the weather as flying involved being in an open cockpit.
As bomber jackets will be a staple for your outerwear in spring 2014, here's a small offering of what was show on the catwalk and if you would like to see more of the Bomber Jackets trends and to see what is available for you to buy, why don't you pop down to John Lewis and see what they have for you.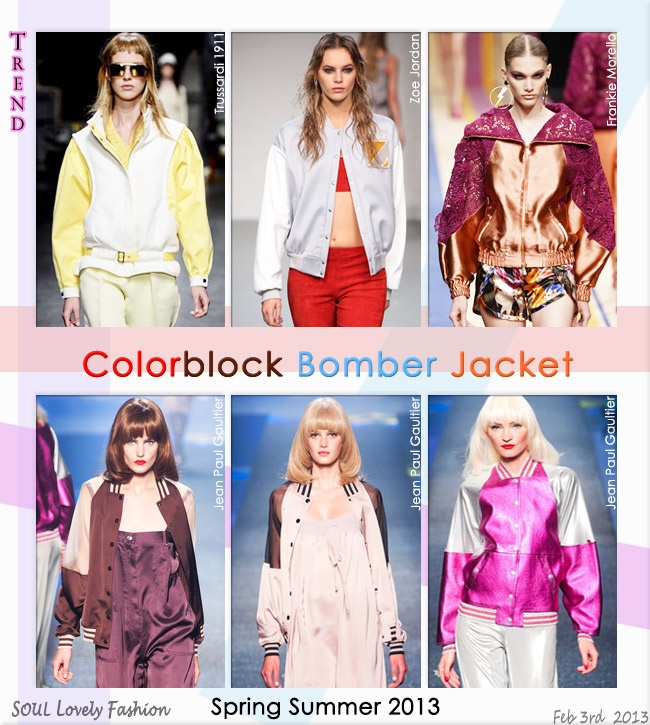 For more ideas on this trends and how to wear it, then check these out links:
*Sponsor post*