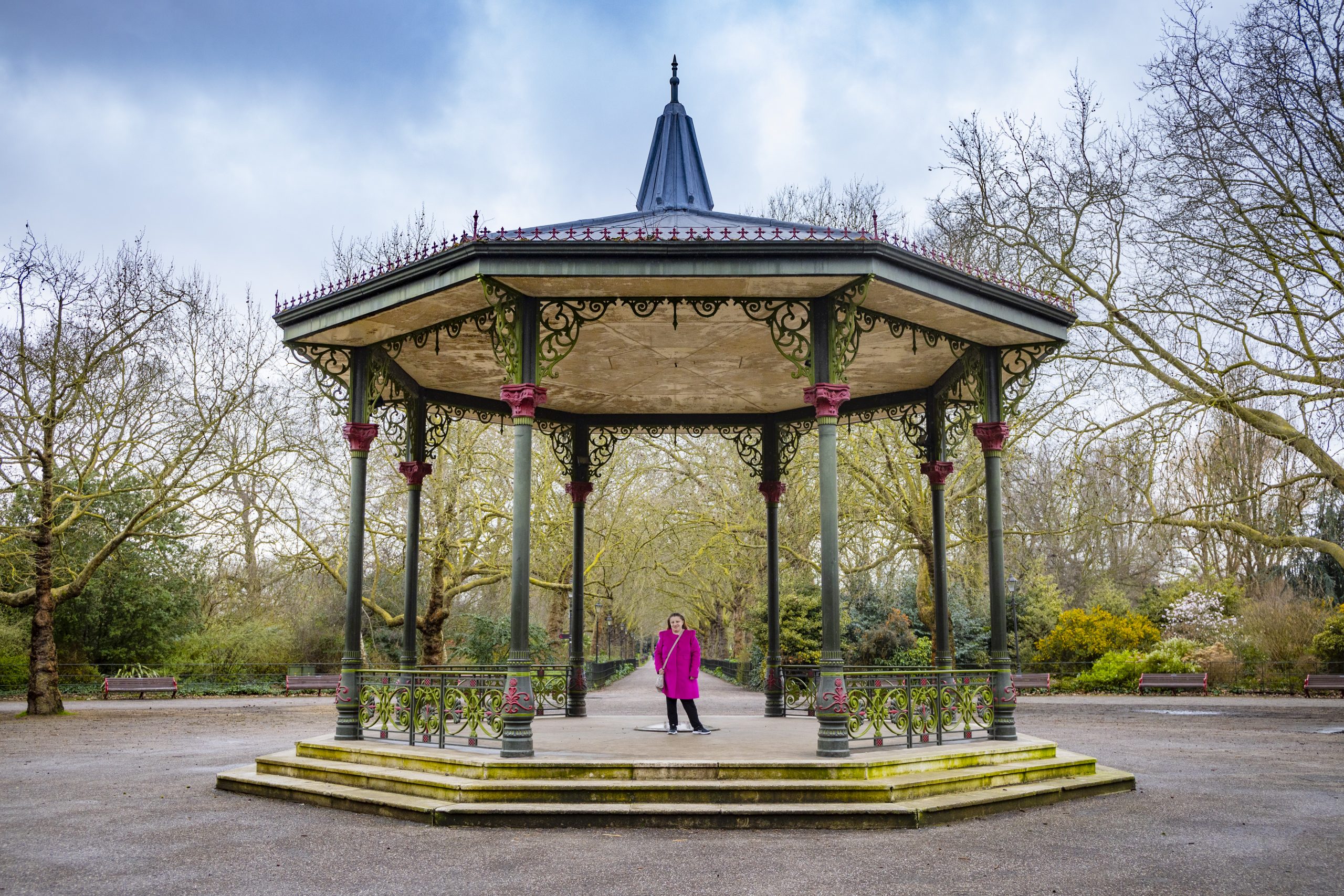 Who are you?
I'm Anna Nuttall, I'm from London UK and I'm married to my
hubby Richard. I'm a full-time fashion and lifestyle blogger, with a deep love for travelling.
What is this blog about?
It's a personal lifestyle blog where I write about subjects
that interested me such as women's lifestyle, travel and beauty.
Why did you name your blog after your name?
After having so many fancy doodle name for my blog, I simply wanted a blog with my name as its main title. My husband also suggested using my name as a way to promote myself as a writer and it looks professional when I give out my business cards.
How long have you been blogging?
Before the word was even invented! Since 1996 on and off! Back in the day there wasn't WordPress, and Blogger wasn't part of Google and you only had Greymatter as your blogger tools or Diaryland or some 'online diary' thingy mingy.  I'm an oldie when it comes to blogging, I been under many online aliases/names and I've seen many blogging trends appear and disappeared. I think the longest I been without blogging was when I was working full-time in retails and I would come home and have no energy to write a blog or to do anything. Once I left that job I took up blogging. It inspired me to study fashion journalism.
What made you want to start blogging?
I love writing and sharing my interest with people, I love to meet new bloggers and learning about their world. I remember the first blog I read was a girl from Australia and it inspires me to do the same, I then started reading Catwalk Queen written by Gemma Cartwright and I was transfixed and wanted to be in that world, especially as online media was becoming mainstream.
How do you come up with posts?
Honestly, anything that comes into my head! I enjoyed writing about subjects that I can relate too and have fun with, I also might read something or watched a Youtube video and that would inspire me. I like my blog post to be informative, fun and interesting for the readers.
How can we talk to you?
On Twitter, Instagram and Facebook. I'm also always available through email. Please note that I'm always online so you will get a response quite quickly.
What is your favourite thing to blog about?
I don't like to discuss too much about my personal life, as its really boring. But my favourite things are of course writing about fashion & women lifestyle such as fashion, beauty and general Mandan issues.
Has blogging helped you in any way?
I have had some amazing opportunity through my blog which I would not have had otherwise and been given the chance to meet some fantastic people.
What do you wish to accomplish by having a blog?
To be an award-winning world-famous blogger, have money pouring out of me and to travel to the Maldives. I can dream! I just want to meet amazing awesome people and to keep writing and to earn a living.
The best thing about blogging?
I love meeting people! Sorry for the loud over bold hyped statement but I have seriously met some lovely people and shared many ideas and advice. I can do it wherever I am, I have apps on my phone and I can blog on the go and I can ask a question and within 5 minutes someone would have helped me out.
What advice would you give to someone starting a blog?
Just do it! Now with smartphone,  you can now blog wherever you are; you are not confined to the computer. You are also without limit and the blogging world is really your oyster! If you need advice, don't be afraid to email me.
Do you get paid to blog?
Yes, this is my job!
Can I contact you about a sponsor post/guest blogging/product reviews?
Yes email me on annalisa.nuttall@gmail.com but please know that I do not accept guest post.
Didn't you use to own misscute/emotional-dream/thebeautifulstyle ?
Yeah, those were my old domain blog; I had them when I was going through different phases in my life. The beautiful style was hacked into forcing me to start for scratch again.
What computer or laptop do you use?
I use a PC with Window 7 and a Macbook with OSX.
What camera do you use?
Samsung Galaxy s8 and Canon EOS R mirrorless camera.
What your design/graphic programme?
I have Adobe Photoshop and Lightroom.
Tell me about your husband:
There's a little post here where I talk about him. He also has a website: www.richardnuttall.com
You keep mentioning or hinting that you had a miscarriage, what happens?
At 20 weeks pregnant, I had a dangerous level of high blood pressure and pre-eclampsia which resulted in me losing my baby. That all you need to know and I won't be talking about it unless I choose to in the future.
Will you have another baby?
No, I don't want to put my body through it anymore.
What do you do in your spare time?
Sleep (I'm quite lazy), read books, go shopping, play computer games and watch films.
What is your favourite film and book?
Film: Titanic, LOTR (Lords of The Rings), Moulin Rouges, Chicago, and The Artist.
Book: Harry Potter books, the shopaholic series and Eat Love and Pray.
What is your biggest ambition?
To travel the world and to be eternally young.  If I'm honest I want to be completely rich and successful.
General
Introduction