If you are looking for a little 'glow' this summer and don't want to sit out in the sun all day,then let me recommend these award-winning Dove Gradual Self Tan Body Lotions – great to help get you that glow this summer.
I'm sure I have mentioned this before, but I'm not a sun worshipper. Never have been. In fact, I can't think of any worse, than sitting out in sun, just being cooked like a turkey. When the sun is shining I tend to make a beeline for the shade or I just stay indoors looking at the sun through a window.
This was why throughout school I had the nickname, 'the ghost'. I kid you not. Due to my pale complexion and never being in the sun. But I would reply back that I like being pale and it makes me think of lots of girls from the 1920s – 30s when it was fashionable to be pale.
What I'm getting at is that  I'm pale and not one to sit out in the sun, trying to get a tan.
However, I wouldn't mind having, what I'm calling 'summer glow'. A little tan that does brighten up my pale complexion and make me look a little sun-kissed.
When the lovely people from Dove got in contact and asked if I wanted to try out their Dove Gradual Self Tan range, made up of some  Award winning products, alongside some new releases – both which are  guaranteed to give you a healthy-looking summer glow without being out in the sun all day,  I just knew I had to try it (as I love anything from Dove).
The Dove body lotions are a range of gradual self-tan moisturising lotions that come in two shades:  fair to medium and medium to dark.
Not only did I get to try out the Dove Summer Revived Body Lotions, but I was also treated to  a complimentary stay in a 5 star luxury hotel in Bath, complete with a complimentary spa treatment and summer-cocktail making class. The team at Dove also gave us a talk where they explained the science behind the lotion.
Now there are two bottles here, each slightly different – so let me go through them for you.
Dove Derma Spa Summer Revived body lotion
This gradual self-tan range contains amongst the highest levels of glycerin found on the high street, meaning it immediately replenishes the moisture in the skin. It has an irresistible citrus, fruity, floral scent – which means you don't have that "biscuit" smell which can be associated with gradual tan products.
This range uses a patented technology from Dove called cell-moisturisers, which has taken inspiration from the moisturisers that you use on your face, meaning that this product is totally safe to use to moisturise your face, giving you a healthy glow all over your body – and face!
This range made my skin, not only have that glow, which I was after… butut it made it so soft, to the point where I was constantly stroking my arm or body part to feel how silky it was. The lotion isn't sticky and I found that it does sink into the skin fairly quickly. This body lotion is now something I always use just after a shower or if I am about to go out for the day.
 NEW Dove Visible Glow Self-Tanning Lotion
The newest addition to Dove's award-winning gradual self-tan offering is Dove Visible Glow. In addition to offering a summer glow all year round, the unique formula moisturises skin to promote an even development and fade. Guaranteed to leave skin streak-free and sun-kissed!
The size of this product is slightly larger than the Dover Derma Spa range and it doesn't contain the cell moisturizer technology. This product did also give me the 'glow' – but I felt that it was  a much stronger formula to the Summer revived body lotion. I found that not long after applying it, my skin was  getting that glow. It will tan up quite quickly. But rest assured, this won't make your skin streaky or sticky. It will also make you look natural and look like you genuinely got a tan from the sun.
Another additional benefit to this – it doesn't leave your skin feeling dry. This does lock in moisture and makes it soft and hydrated.  A very nice self-tanning lotion to use when needing a sun glow. It is also slightly cheaper than the Derma Spa range, so great for just before pay day!
Overall:
When you think of self-tan lotion, you do think of skin streak and the smell. For this I can safely say, you don't need to worry about either of them. After applying you won't be looking like a zebra as you really don't get any streak from it, you also don't get any smell from it either which is another bonus.
If you are familiar with the Dove brand name, you will know that you can't go wrong with it. I have been using Dove products for years and know it is a brand I fully-trust and have never had a problem with.
This is much the same with these Dove Gradual Self Tan body lotions. You can be assured that you are in safe hands and you won't have any problem with it.
I highly recommend you try these out, especially if you want a glow before going on holiday or you just want a tanned look. This is also really nice to use as part of your summer beauty routine. Which is something I'm going to be doing all through summer as part of my skincare routine.I have finally found a way to get that sun-kissed glow without needing to sit in the sun all day!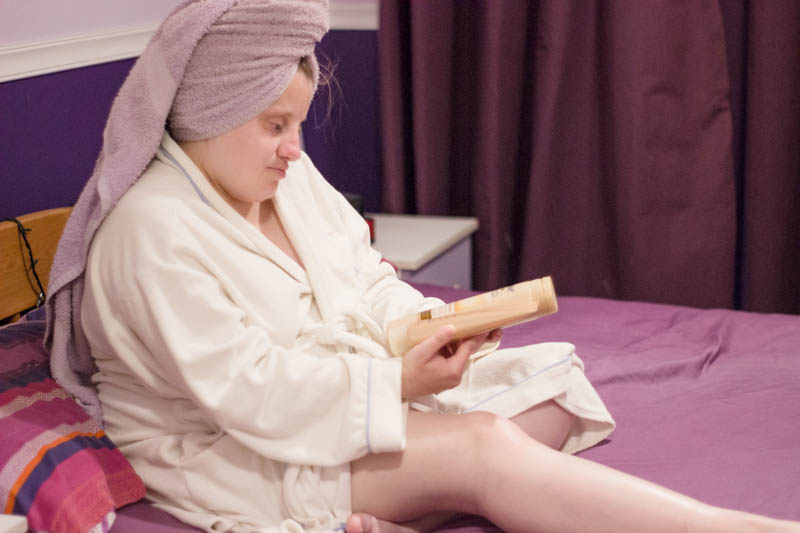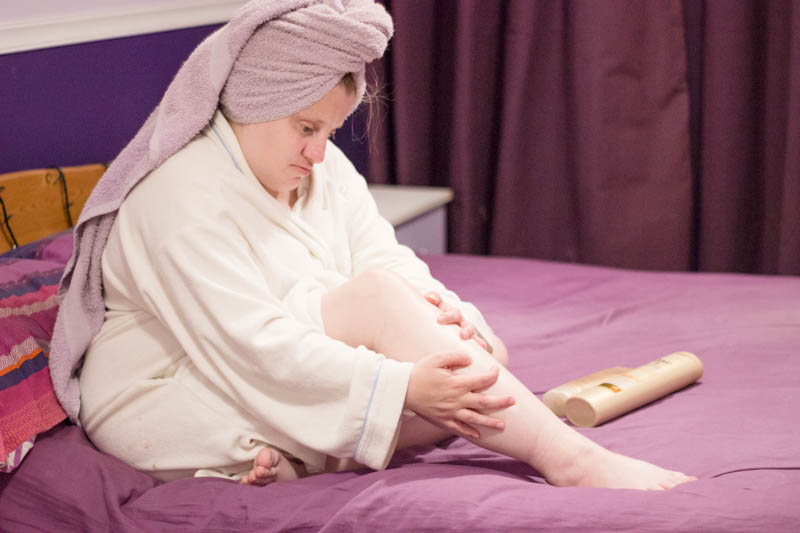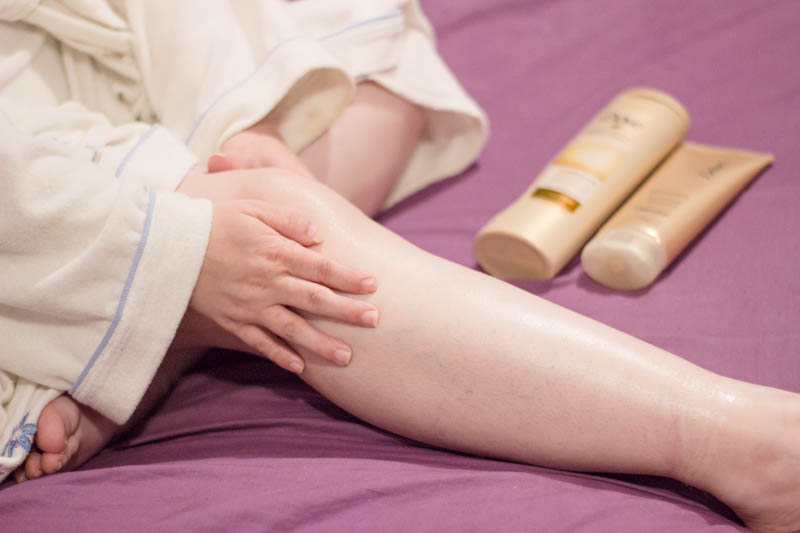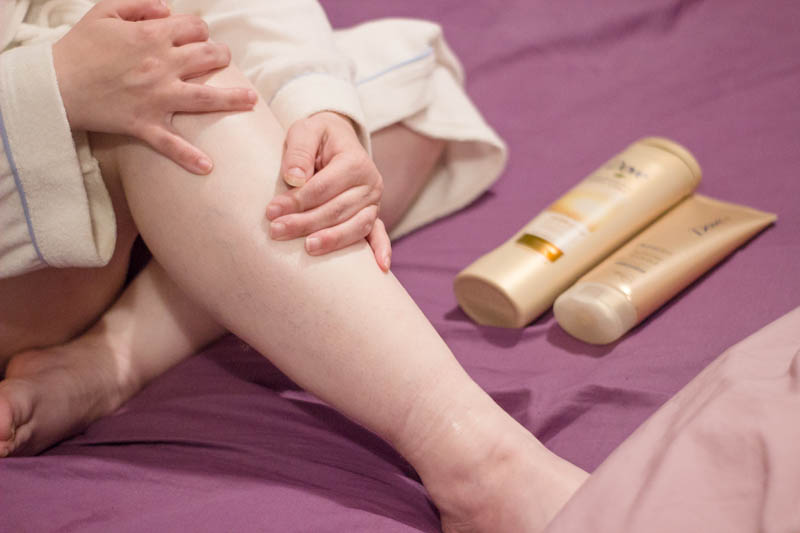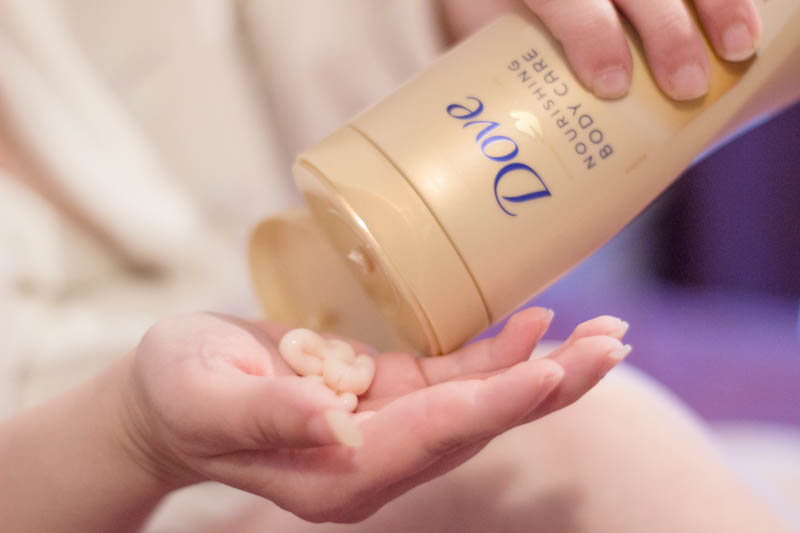 Thanks to Dove for gifting me the products and the amazing summer revived retreat. Although I will be receiving a small fee for this blog post, my honesty about the products used is 100%.