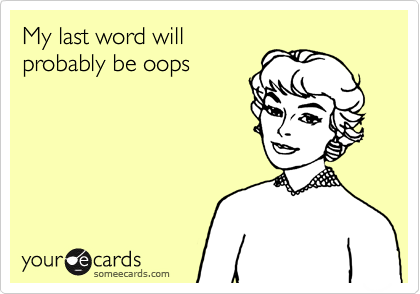 I just need to put this out here.
I now do 3 jobs, yes 3 jobs – I work 6 day a week so I'm left with little downtime. That's why I've been so quiet lately.
If you don't get a response straight away – please give a nudge on twitter or try to resend the email. I have a habit of reading my email on my phone while on the move and forgetting about it when I get home so give me a nudge, I know it really unprofessional but there's a lot of things on my mind and I might forget about something. So please send me a nudge on twitter – especially if you are really keen on working with me.
Please when contact me for any sponsor blog post or freelance writing – please use my name 'Anna Nuttall', it should be self-explanation but a simple 'hi' won't cut it for me.
I work with people mainly in the UK cause you know I live in it – sending me EU or US products to review or website to write about will get ignore unless it something I can't ignore and it too cool. Please consider 80% of my audience/readers are from the UK.
I think that all for now.