If the idea of creating a capsule wardrobe leaves you completely confused. You're not alone as year-long a year long capsule wardrobe is often seen as ridiculous and a concept that wouldn't work. Let me show you how easy it is with creating a year long capsule wardrobe with Esprit.
I suppose you are wondering, what on earth is a capsule wardrobe? It's always a concept that leaves anybody confused with. We are always being told that we should be creating a wardrobe where we never run out of idea on what to wear. A capsule wardrobe follows that concept.
A capsule wardrobe is a collection of a few essentials items that never go out of fashion. The Essentials items are usually a few minimalist skirts, trousers, cardigans and tops. The idea of a capsule wardrobe is that not only you never run out of essentials items but it should work for all seasons. It also should save your money as you won't be buying new essentials items every year as well.
Creating a capsule wardrobe can be quite a rewarding experience due to the facts that you no longer feel that you have nothing to wear (you know the old saying, a closet full of clothes and nothing to wear!). And also you're safe with the knowledge that it wouldn't be a last-year-old rag.
The idea behind creating a capsule wardrobe is finding items that you will want to wear all year round. While most fashion experts recommending going for the minimalist look and striking a balance between home and work life. But that can be restricting and can leave you feeling bored and restless very easily.
The winning method is finding a balance that matches your style and something that you will be loving 6 or a year down the line. A fun part of creating a capsule wardrobe is mixing and matching your items and creating a usable formula.
It easy to create a capsule wardrobe when you know how to. Especially if you are creating a year long capsule wardrobe with Esprit as most of the items are something you would want to keep wearing.
Here are 3 items from Esprit to help you create that year-long capsule wardrobe.
Stripes:

(L+R)
Soft top with back lacing £25
Striped T-shirt with fabric layering £25
Jumper with block stripes £39
Stripes never go out of fashion and often will stay with you even as you get older. The great thing about wearing stripes that it can easily mix and match with other items and be used for both day and nighttime occasion.
A White Shirt: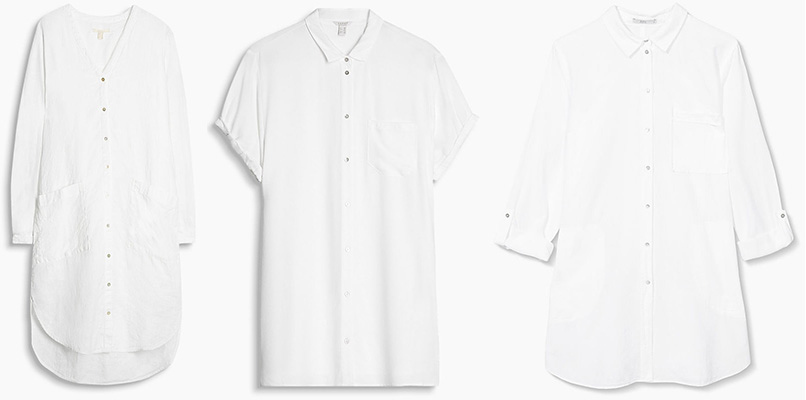 (L+R)
Shirt Dress £44.99
Floaty shirt blouse with turn-up sleeves £29
Long shirt blouse with woven texture £32.99
A white shirt is often associated with workwear and formal occasion. But a crisp white shirt when matches with jeans or a denim jacket, can still rock the casual look and be a great daytime wear for an outside of work look.
Pencil Skirt: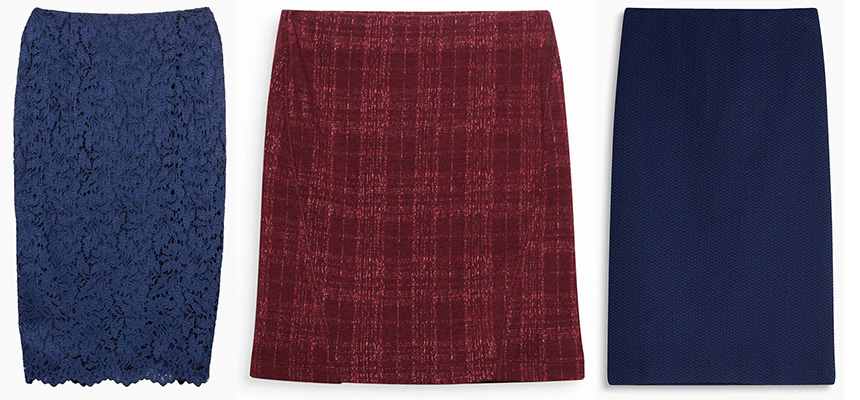 (L+R)
Floral lace pencil skirt £45
Stretch jersey pencil skirt £29
Stretch jersey pencil skirt £29
Another item that is associated with workwear and professionalism. However, a pencil skirt can work all years round and it doesn't have to be a business wear as it very easy to mixed and matches with.
That how easy it was in creating a year long capsule wardrobe with Esprit.  Will you be picking up any of these items?
Save
Save
Save