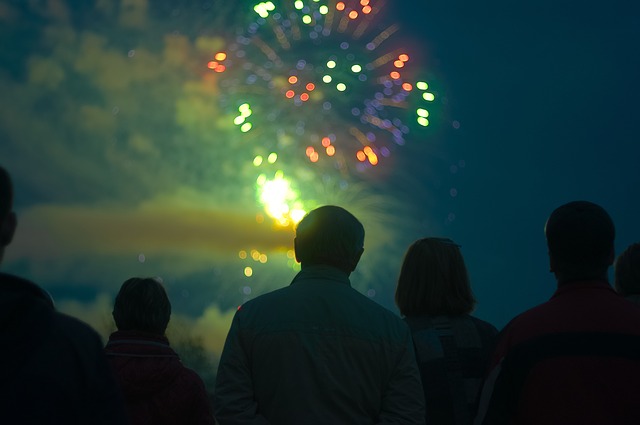 Are any of you going to a fireworks party tonight? I myself personally love fireworks party, and this is coming from a girl who doesn't like to party. What make a firework party different is the obvious – fireworks. The big bright flashing illuminating the sky is something quite spectacular to look at, don't you think so?  I'm going to fireworks party this weekend and I'm damn excited. The party organiser has promised there will be a photo booth for to take a drunk selfie.
Photo booths are becoming increasingly popular, and they are an excellent way to preserve some great moments of people enjoying themselves. You can even go one step further and have an HD video booth so that people can record messages of congratulations, which is a great way to take a snapshot of the event. Whether you are planning a wedding, 50th anniversary, 21st Birthday or an event for work, there is a photo booth solution for just about everyone.
Finding a Supplier of Photo Booths
A quick search using the internet and it is fairly easy to find photo booths for hire for special occasions. You will want to contact a few of the different suppliers and see what they have to offer, such as do they supply:
Classic or open air booths
HD video booths
Props
Scenery
Costumes
Branding
When you have spoken to a few different companies, you will then need to compare what is on offer. Before you make a decision of which company to choose, you first might want to consider what type of booth you want, and if you are having a theme at all, or require branding for the event. When you know what it is that you want, you will then be in a position to choose the best company for your requirements.
Choosing a Theme:
You need to keep in mind that although you may choose a theme for your photo or video booth, that does not mean that your entire event has to follow that theme. Keep the theme light-hearted and do not go overboard with the accessories and props, as not all people like to dress up. Many companies offer a similar range of booths for hire such as:
Vintage Wedding
Tropical Green Screen
Party
Disco
White Curtain
It may even be possible to create a totally bespoke theme for your booth, depending on the company that you decide to use.  Companies such as We Are Blue Steel offer bespoke booths, and you can visit our site for more information about We Are Blue Steel. With the use of light costumes and also props, you can ensure that there will be some funny moments recorded throughout the event, with hopefully not too many embarrassing ones.
Choosing the Best Location for your Booth:
It is important to make sure that you choose a good location for your booth. You want to make it easily accessible, and somewhere that everyone will walk past, which will increase the amount of pictures or videos that you get. If you are using a video booth make sure that it is well away from any speakers or PA systems as the noise could make it hard to hear what is said. A good location is often close to the toilets, as there is a lot of foot traffic, and the toilets tend to be away from the noise a bit. You also find that people often congregate in these areas as they wait for friends and family, so you may be able to entice a few more photos or video comments when you place your booth correctly. So for a fantastic way to record the guests at your next party or event, why not think about hiring a photo or video booth?
(paid sponsored post)