Today is the day to get completely tipsy, binge eats all the chocolate and mince pies and to eat your weight in roast potatoes. Today it's finally Christmas day fever.
Well by the time you have read this, that exactly what I would have done. Got completely drunk on Baileys, binged eat more chocolate then I could ever want in my life and literally eat my entire weight with roast potatoes.
I will keep this short and sweet, as I'm sure you don't want some rambling of 30-something drunk bloggers on Christmas day. But this is the part where I would just like to shout out to everyone, young, old – new, human – non-human; a big flipping cheers for supporting me this year. It means the entire universe that you are all supporting me and cheering me on. You know how at the Oscars, the actress/actor when winning their award, they gushed 'thank you, thank you so much'; well that how I'm feeling right now. A big flipping thanks you. I'm totally having my Oscars moment.
Whatever you are doing today, make sure it merry and bright. Christmas day is only one day – make the most of it. Seriously stop thinking about Instagram, Facebook or Pinterest and get involved with the day.
However, before you get back to the party. Let me show you very quickly my Christmas nails. It certainly merry and bright, don't you think? It certainly sparkles under the Christmas lights.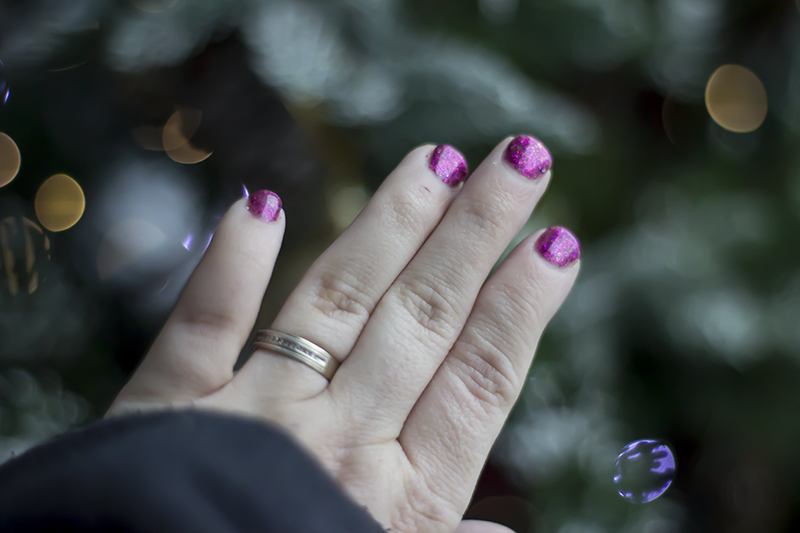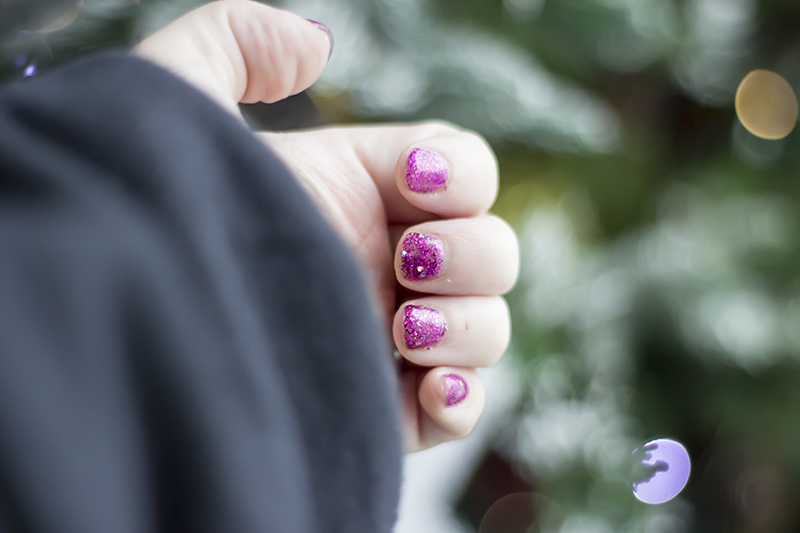 Overall have a very merry Christmas and I urge you all to turn off your phone/laptop and spend the day getting drunk and sleepily watch some good old fashion fun Christmas movies.
Happy Christmas everyone. Now shoo – get out of here you stinking animals… (comments if you got that classic Christmas movie reference, gold star for you!)