With winter lingering outside, now is the perfect time to cook for yourself a hearty warming meal; beef stew with carrots and potatoes.
While travelling around Europe, we came across a restaurant that offers a wide variety of meals, which suited us as we were getting bored of the same meal – especially when it burger and chips all the time. We wanted to try something new. And one of the thing that was on the menu was a beef stew and that what I had. May I just say, that is was delicious and I have been craving for it ever since.
I made a promise to myself that when I got home, I will be making my own beef stew. And with winter lingering outside, showing no sign of spring appearing – I thought this weekend would be the perfect opportunity to put my plan into action.
Now I've only ever made beef stew once, so I will like to say that I'm not an expert of this and as with a lot of my cooking, I tend to make it up as I go along.
It was my mum who originally taught me how to make a beef stew, so I adapted from her original recipe.
Anyway, if you're in the mood for a hearty warming meal and really wish winter would go away, then here is a step by step guide on how you can make this beef stew with carrots and potatoes for yourself.
I'm sure you're going to be shouting at the screen saying, I didn't add the red wine to the sauce or they no real vegs to go with this stew. As I said before, with my cooking I tend to make it up as I go along. I promise you, this is still a beef stew. Just my own way…
Beef Stew with Carrots and potatoes
You will need:
Chopped Onions
Chopped carrots
Casserole beef
1 cloves of garlic – chopped and shredded
2 tablespoon of tomato puree
3 large potatoes
2 tablespoon of flour
Beef stock
Dumpling mixtures
Seasoning – I chose chill con carne seasoning (to give it a little bit of a kick)
Notes:
Do know that this will take 2-3 hours cooking time.
You will need a casserole/cooking pot for this.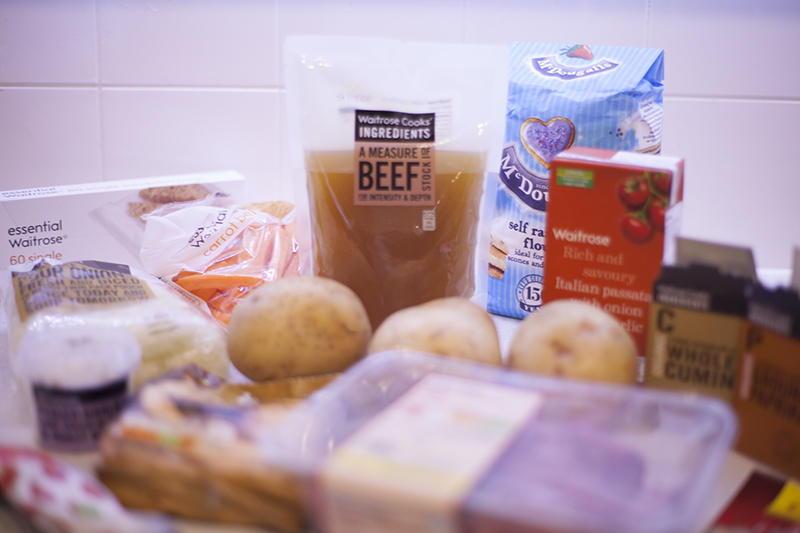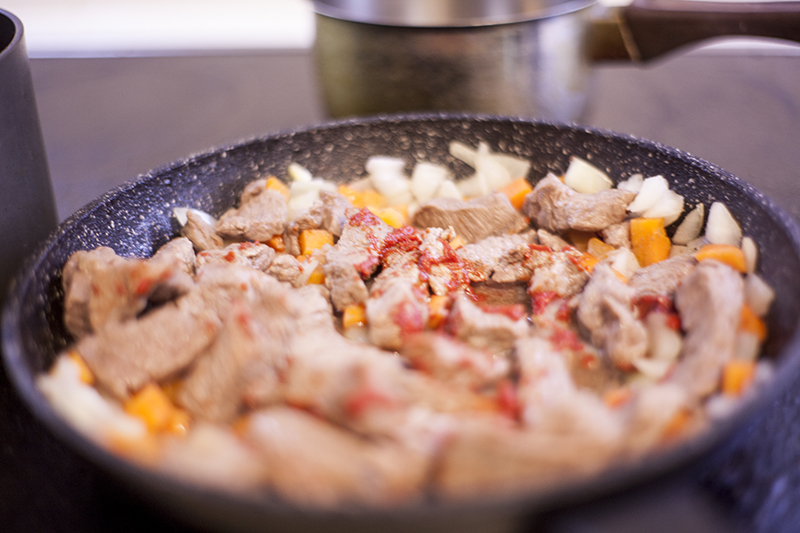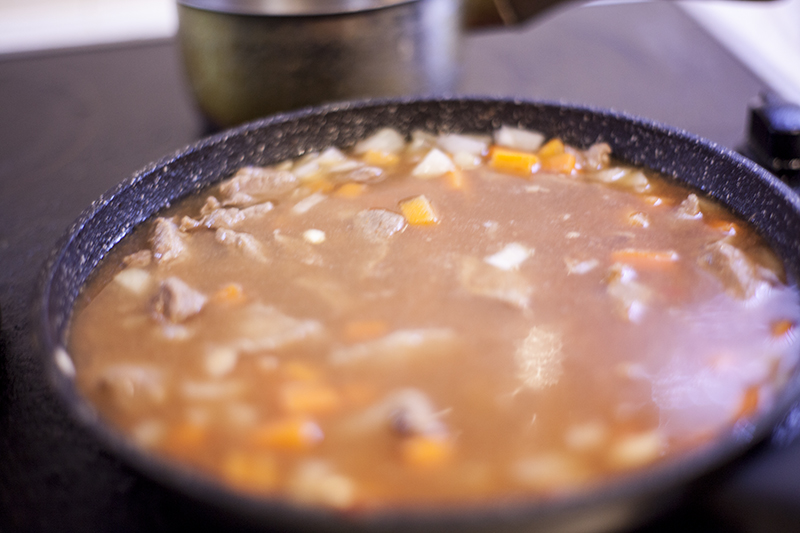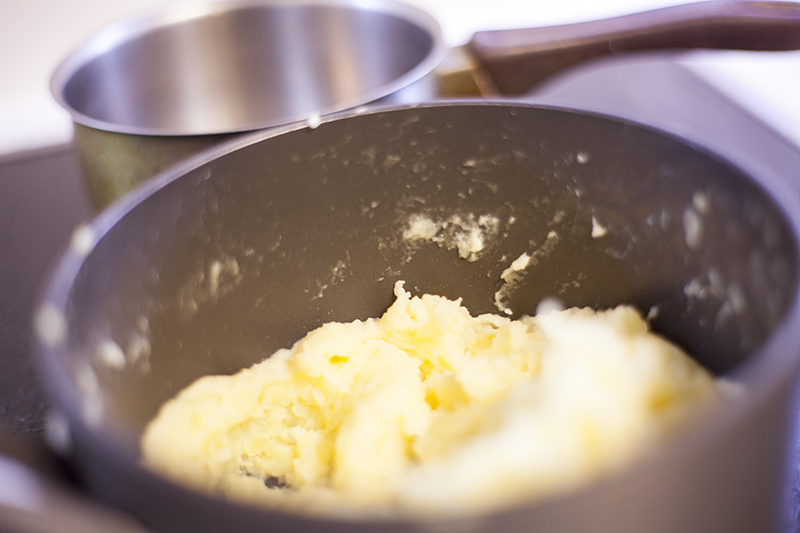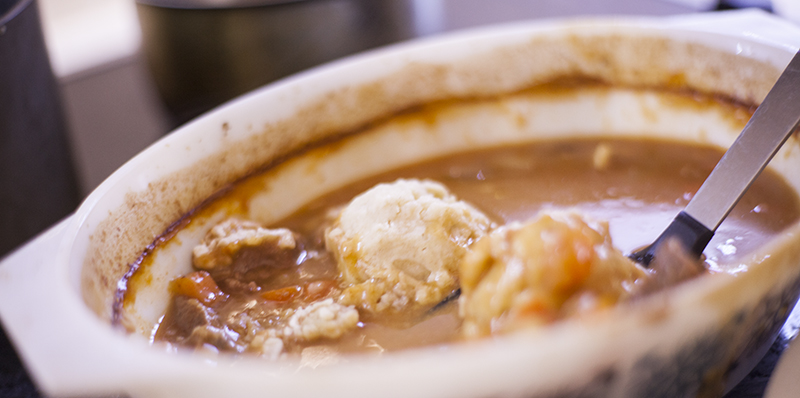 How to cook it:
Start off by heating the cooking pot with oil and to start browning the meat off.
Be patience and keep cooking just the meat till it all turns brown.
Once the meat is all brown and looks very juicy. Place it on a spare plate for one second. Keep it separate.
Now cook your vegetables, the carrots, onions and garlic. Be patience and cook it through.
Once the vegetables are cooked, now place back the meat and cook it through again.
Now add the 2 tablespoons of tomato puree and gently stir it into the foods.
This might seem a strange thing to do – but bear with me. Now add the 2 tablespoons of flour to the food. This helps thicken up the overall mixtures.
Stir till the flour is dissolved.
Now pour in the whole beef stew and leave the food for a minute.
Cover the cooking pan with a lid and put in the oven for 2 hours.
Use this time to prepare both the potatoes and dumpling.
I used a pre-made dumpling mixture, where all I need to do was to add water.
Peel potatoes and prepare to make mashed potatoes. I'm not going to talk you through on how to make mashed potatoes.
Once the cooking pan only has 20 minutes left, take it out of the oven and add your dumpling mixtures, which by now should be rolled up into a little ball.
Leave everything to cook till the timer is up.
When the timer goes off, your beef stew will be ready.
Serve up the beef stew with the mashed potatoes
Bon Appetite.
Now I don't think I'll be winning any master chief yet. Especially as we discovered the next day – the oven broke down. We think to leave the oven to cook for 2 hours damages it. Whoops. Subsequently, my advice would be to try and cook it as much as you can before put the cooking pot into the oven.
Let me know if this has whetted your appetite for a hearty meal. Will you be making this beef stew with carrots and potatoes?