Last week, we took ourselves to Camden town and had a look at the famous marketplace. Here is me wearing my Asos 60s inspired dress at Camden town.
January so far this month has been nothing but rain, frost, rain, a little bit of sunshine, more rain and somewhere there has been snow. You get the picture; it has been dreary. Especially as it meant I've been cooped up at home, not being able to go out and photograph places and things.
Which kind of sucks as all I wanted to do is photograph things and places, and get into the groove with my camera. But mother nature has other planned for me.
Anyway, a day last week, it seems to have finally stopped being rainy or dreary just long enough to enable me to go out and explore. So we went out to Camden Market. When I say, we I mean my partner in crime; my husband.
Our original idea was to go to the Zoo which is near Camden Market, but the price of the tickets isn't cheap or cheerful, so instead, we just looked round Camden Market as Richard never been.
I went to Camden Market quite a few time while I was at uni and I haven't been for a few years. So it was nice to revisit an old hot spot.
I'm not going to talk too much about the market today, as I'm saving that for another post. But while we were walking through Camden high street to get to the marketplace, I spotted a cute little street that has some pastel multicoloured houses. So I decided to do a few very quick OOTD photos.
And when I say quick, it was very quick. As photographing on the street is never easy. Especially if you are doing an OOTD*.
There always someone walking past, people looking at you funny, cars driving by. This is why I'm not fond of street OOTD photos. I tend to prefer somewhere quiet and where no one will walk by.
Oh, this reminds me of what happened last year, when I was doing an OOTD post on my balcony, my private space. Someone from the street below started to shout out, 'look there Zoella' and I could see she was pointing up to where I was. I just ignored it.
Overall street OOTD is awkward, and nothing something I tend to prefer doing. I would like to know how others fashion bloggers do it?
The reason for the quick OOTD is for me to show you this Asos 60s inspired dress. I bought this a while ago and decided to dig it out of my wardrobe for a little spin.
It has a retro-ness about it, this dress. Especially with the patterns and how it has an A-line skirt. I adore 60s fashion, so when I saw this – it gave me fun Twiggy vibes.
Oh, course the Asos 60s inspired dress would look better with someone who was taller so the dress would go to the knee. And someone with a beehive hairstyle. Oh also look better if you weren't wearing legging.
But I think for anyone who is looking for a little 60s inspiration, or just want to have a little retro-ness. Then I think this dress ticked all the boxes. What do you think of my Asos 60s inspired dress? Has it tempted you to try out a little 60s fashion?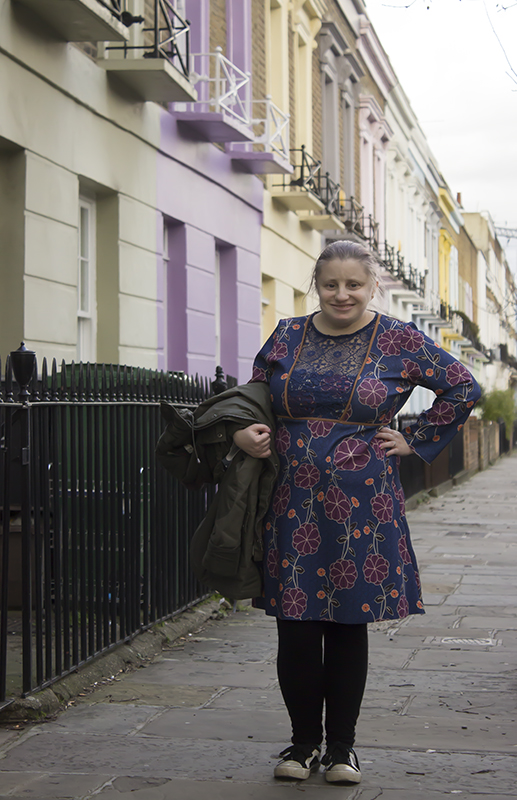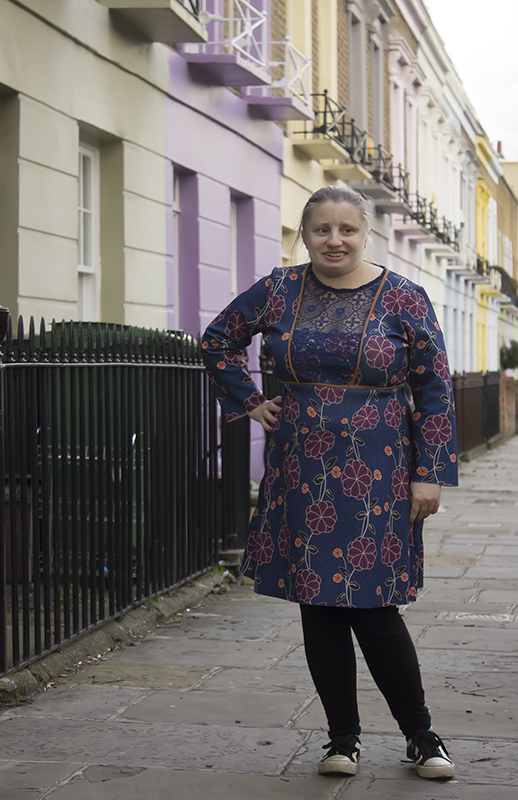 *OOTD (outfit of the day)
A few Inspirations to help you:
(Affiliate Links)