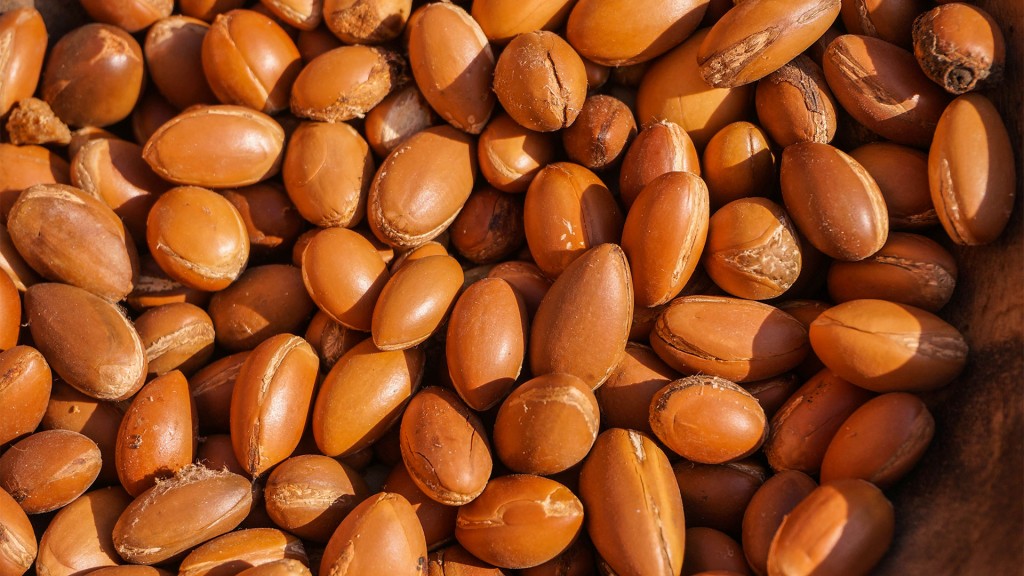 Argan Oil is one of the natural beauty wonders of the moment; soaring in popularity, this natural based oil which has been hailed as 'awesome' by Lucky magazine. It has been claimed that this natural oil does miracles for your skin, hair and your overall appearances. Knowing exactly what it is and why there is such a demand for it among celebrities such as Salma Hayek, Josie Maran and Taylor Swift is quite revealing.
Argan oil is a produced from the fruit kernel of the Argan tree which grows in the southwest region of Morocco, the tree is also one of the rarest plants in the region. It has even been called liquid gold by The New York times.
This liquid gold of the beauty industry is naturally rich in nutrients which your skin will drink up. The oil itself is similar to other beauty base oils such as coconut, jojoba and shea, however what makes Argan oil stand out is that it has high amount of Vitamin E and is 80% essential fatty acids. Argan oil produces high levels of anti-oxidants which help your skin to preserve its youthful nature. When applying the oil on your body, the texture is non-greasy and it has a slightly nutty aroma, it's also absorbed very easily into your hair and skin.
The use of Argan oil on the skin and hair has a numbers of benefits such as:
Reducing wrinkles
The claim that this oil is a fountain of youth is based on its ability to reduce the appearances of wrinkles on the face, which is backed up by the oil having fatty acids which ensure skin repairs itself and improves in elasticity.
Softening dry skin
There is nothing worse than dry itchy skin, and thankfully the oil naturally acts as a moisturizer and will replenish the deep layer of your skin, it can also heal skin conditions and old itchy scars that are caused by skin irritation.
Repairing a damaged itchy scalp and hair
By using the oil on your hair it will calm the frizzy ends, add moisture to dry hair and soothe the scalp. If you have chemically damaged hair, then applying the oil on your hair will repair it at its roots and help to strengthen and prevent breakage.
Preventing breakage on nails
If you are prone to nail breakage, then the oil will help strengthen the same way it does for the hair, as nails and hair are made of the same material.
Medicinal applications
It has been claimed to help Arthritic and Rheumatic conditions as the oil greatly soothes and reduce the pain.
With such amazing benefits for personal appearance, it has been rare for any oil to have such a combination of effects, which has unfortunately made it expensive to buy. However don't let that put off as you will see a new transformation in your skin and hair and with that comes self-esteem, confidence and a more positive attitude. Looking after your appearance just got easier.