Now we nearing the half way point of the year, things can only look better and bright; right? Here how I achieved my 21,000 page views in April.

My April blog traffic was another rocket explosion. If I thought March was an amazing result – oh boy was I wrong.
My top 5 most popular posts from April:
I decided with my 5 popular post this month to not based it on viewing figure. But how much each posts got on engagement. Two of my post this month went semi-viral which was exciting.  When I wrote about Blogosphere magazine the team behind it shared it on their social media platforms; thus giving me exposure I otherwise would never have gotten.
And my Stumbleupon post – well you guys went crazy for it! It seems to me that so many of you have been stuck on stumbleupon and all you need was someone to tell how it can bring you amazing amount of traffic. I'm glad to have helped you all out.
For a while if I'm honest, my April blog traffic kind of just hover above the ground and not really moving anywhere. Especially around Easter. I wasn't sure throughout the month whether I would see an increase – but overall I did and it was another splendid surprise.
How did people find my Blog?
My top 3 results came largely from Stumbleupon, Twitter and Organic Searches:
Stumbleupon (SU):
SU was another fantastic and brilliant result. This month I gave it my full attention and it has paid off. I think this what I needed to stop my traffic from crashing.
When I wrote my SU post, a lot of traffic did organically come from the platform. I didn't take a screenshot but I saw on Google Analytic that at one time 25 people was on my site all on that one post and all hailing from SU. How amazing is that
If you have read my SU post, then read it today.
Twitter:
Another month of unexpected and pleasant surprise from Twitter. I think it did help two of my blog post went semi viral and went (what only I can describe it as) mental on twitter. I found people were retweeting my blog links tweets, my mentions were filled of people tweeting both my old and new blog posts. This was amazing and I didn't expect such lovely attention.  One thing I did do was post more on twitter and use the appropriate hashtags.  It well worth turning your attention to Twitter.
Organic searches:
My organic searches were another big success throughout April. I'm super happy about this as I gave it my attention. I did this by writing high keywords post, what I mean by this is I wrote post that I know will do well in Google. It all comes down to me using my Google keyword tool into my SEO strategy and using high search term within a blog post.
If that sound confusing, don't worry as I've written a tutorial on how to use Google keyword tool for your blog.
Also it might be helpful to read my post on how to make your blog more SEO friendly.
What didn't work in March:
Pinterest. It didn't crash and burn or gave me a big wave of traffic. It just kind of hover off the ground not moving anywhere. Not sure what happen and I will need to in May look into it.
Blog links parties. I actually cut down on the amount of blog link parties I participated in. It hasn't made a dent in my traffic. However, I still got traffic – just not a huge amount so I'm still undecided whether to keep going with it.
And that was my April blog traffic report. It was a bloody brilliant month and a big thank you so much for supporting me. It means the universe to me that my blog is doing so well and I couldn't have done it with you – Thank you so much everyone.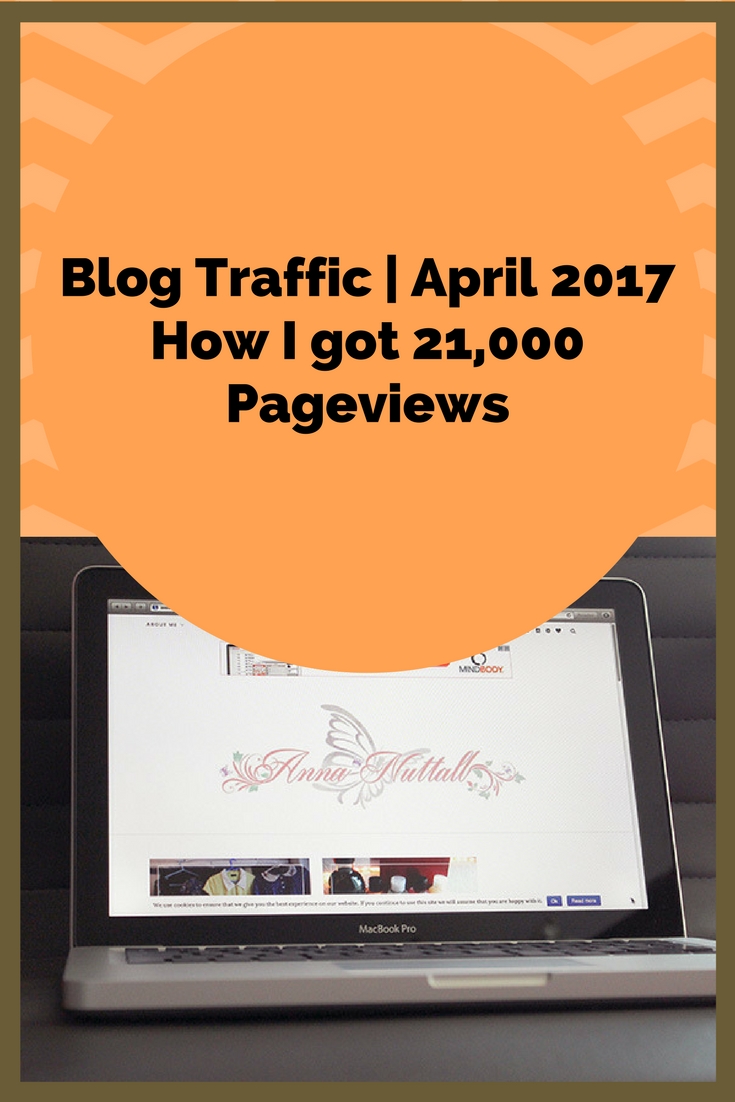 Save
Save
Save
Save