On Sunday I was invited to have afternoon tea on a tour bus round London, well how could I possibly say no! It wasn't a case of having afternoon tea at some fancy tea place then do a tour round London – Oh no, it was a combined afternoon tea on a special tour bus.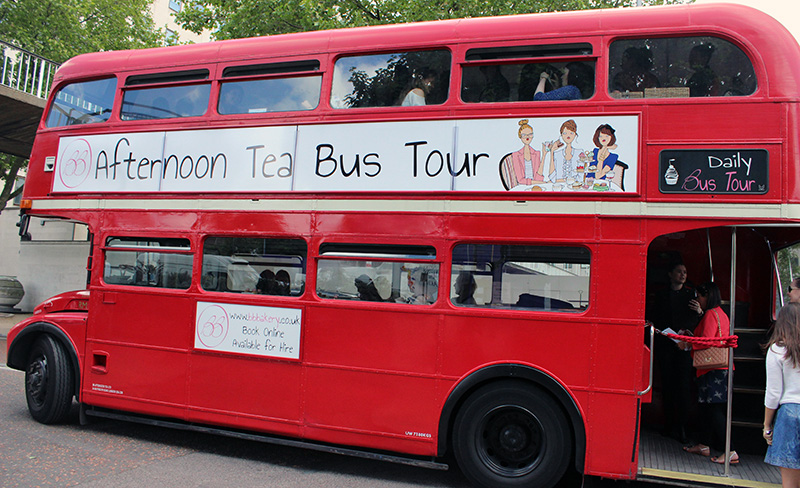 Let me introduce you to the BB Bakery tour bus, I have heard of this and the concept of this has always been really interesting. Basically it a special designed  double decker tour bus where there tables with afternoon tea laid out. I've always thought this is such a cool ideas for a hen party (which I almost crashed – I got on the wrong bus!!) or if you got a group of people and want to see the sight while eating cream tea.
As you can see, they all look delicious and divine. Surprisingly as well none of the food seem to fall all over the palace when we went over a bump in the road, those I did had to be careful drinking my peppermint tea (don't worry they give it to you in a special designed holder). The whole set up was beautifully designed and the attention to details was second to none.
Here are some of the sights we saw as the bus was driving past: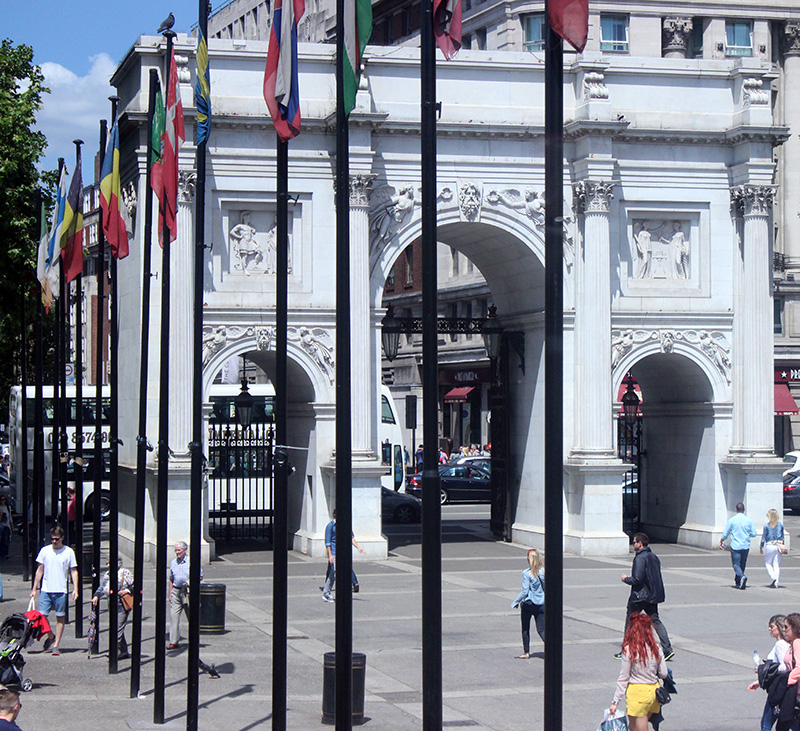 It was a fun afternoon out and a great way to see London without spending hours on a tube. A big thank you for Joe Blog for the invite and it was also really nice to meet other fellows bloggers.
If a group of you are travelling down to London this summer, I recommend booking the BB Bakery Tour Bus. The day was organised by Thistle hotel, all top London attractions that are within easy reach of Thistle hotels in London .
Save