Early this year I went travelling around Europe. Well, I have already written a little bit of my journey, I'm now picking up when we did a nighttime walk around Copenhagen.
Just to give you a little backstory. Early this year we backpacking across Europe using the interrail pass (*). We aimed to go north and travel more around the Nordic and Scandinavian countries. Our travel was at the height of winter, so lots of photos of me wrapped up like a burrito and lots of snow. Because of that, once we got into spring/summer months, it didn't feel right to post photos of winter conditions, so I stopped writing it and waited for the weather to be a little bit cooler before telling you guys about it. Now is the perfect time to tell you about our nighttime walk around Copenhagen.
The last time I wrote about our travel was when we spent 24 hours in Amsterdam. We planned to go to Denmark via Hamburg, Germany. So we took a train from Amsterdam to Hamburg Germany which took 4-5 hours to do. Long train journey doesn't bother us as we love looking outside the window and seeing the countryside rolling past.
Once we got to Hamburg, it was getting late, and we didn't fancy another 3-4 hours on a train to Copenhagen, so we decided to stay overnight at a hotel and have a meal.
So there isn't much to report on about Hamburg, as we didn't walk around the city. It was just a pit stop, and we were off on our travel early the next morning.
Now floating somewhere on my computer/external hard drive are a few videos of the train journey from Hamburg to Copenhagen – something which I will put up on my Instagram in due course.
Now as I was saying, we went in the height of Winter which means little daylight; Especially as we journey further north. When we arrived in Copenhagen, the sun has gone down, and it was already night time.
Our first duty was to put on extra layers of clothing as we struck by how cold the temperature was. So this was the start of me dressed as a burrito. Our second duty was to go to a coffee shop to not only warm up – but to find a hotel for the night.
While we were travelling, we didn't plan or book ahead. We planned to travels anywhere and then find a place to stay using booking.com.
Once we booked a hotel, we started to walk to it as we wanted a few hours to crash before heading out to explore.
Now as you might have heard, Denmark is expensive and something we didn't think about until when we got there. It worthwhile mentioning that Denmark doesn't use Euro, so our cash was useless, thank god we have a travel credit card which we topped up that helps us out.
Once we chilled out for a few hours, we thought it was high time to walk around the city and see what is going on. We also were hungry, so we both wanted something to eat.
Here are a few photos we took of that evening walk and what we saw. We had a good look around Copenhagen. The design of the city reminded me a little bit of Geneva, Switzerland. I loved looking at all the beautiful architecture of the building.
We also noticed while walking around a big long queue of people going into a building. Through Googling and asking a few of the locals, we discover that they were queuing to go into the parliament building for a seating.
Copenhagen is famous for a certain folktale, as it was the birthplace for The Little Mermaid. There a statue to commentate this.  I wanted to walk and to see it; however, it was quite a far walk from where we were staying, and as it was getting cold and late, we decided against it.
Our nighttime walk around Copenhagen was really about us going snap happy and taking photos of everything, we also just wanted to investigate the city for ourselves and take it all in.
After a few hours of walking where I was freezing my sock off – so we decided to call it a night and head back to our hotel room to warm up.
The next morning, Richard was keen to move on. But we did have a very brief morning stroll around Copenhagen. We mainly retraced our steps from the previous night and had a quick look at the royal palace ground.
So yes, we didn't spend a considerable amount of time in Copenhagen, and the city was our only stop in Denmark. Would I go back? In a heartbeat. I would love to see The Little Mermaid statue and to take in more of the cafes and shops.
Our next step was to Gothenburg, Sweden where we stayed on a ship hotel. More details on Gothenburg coming soon.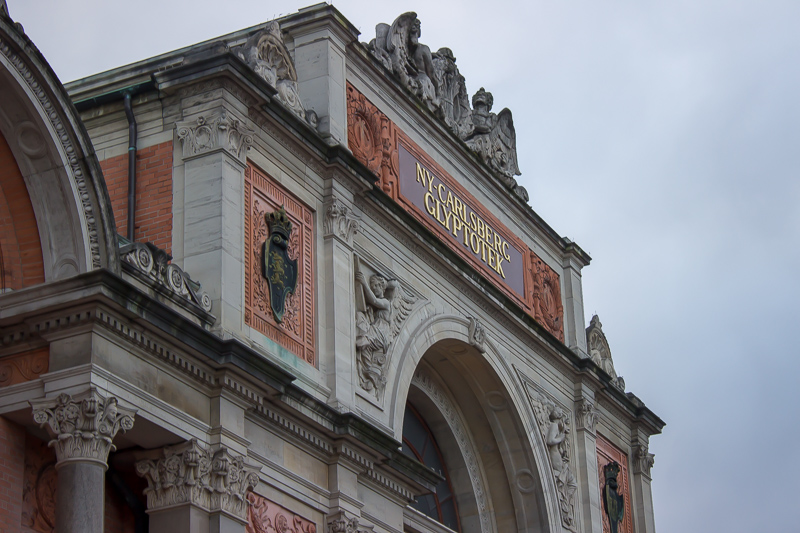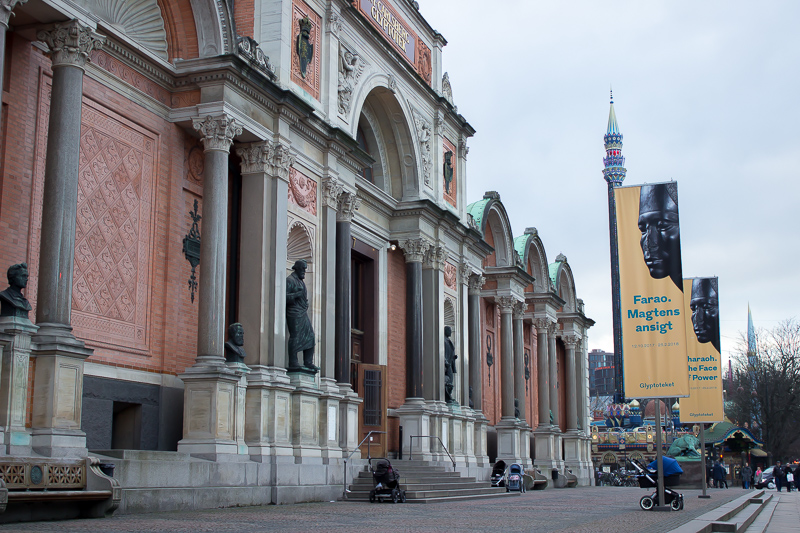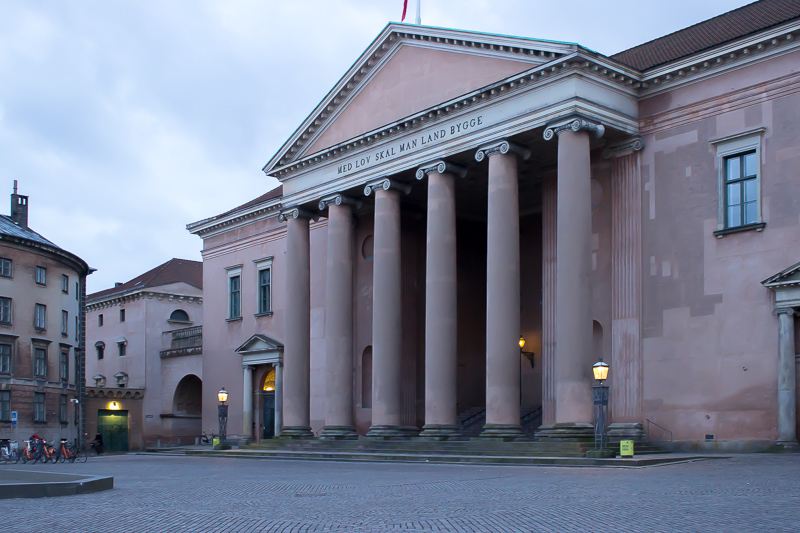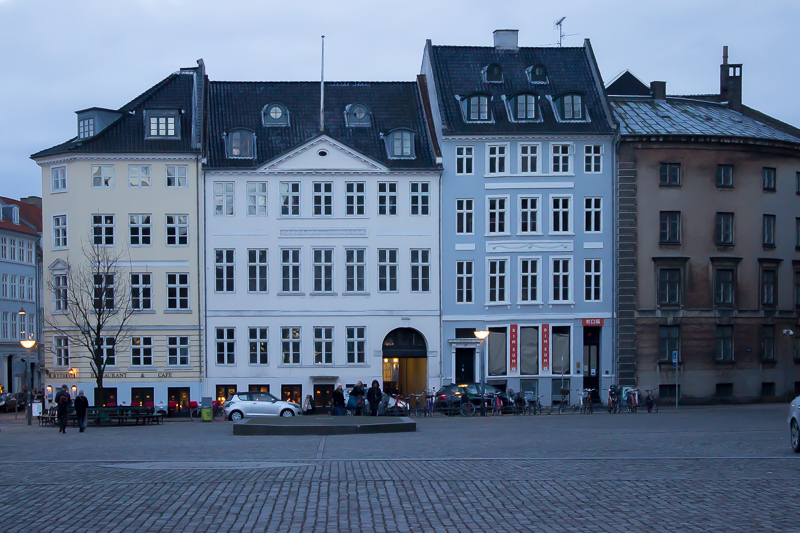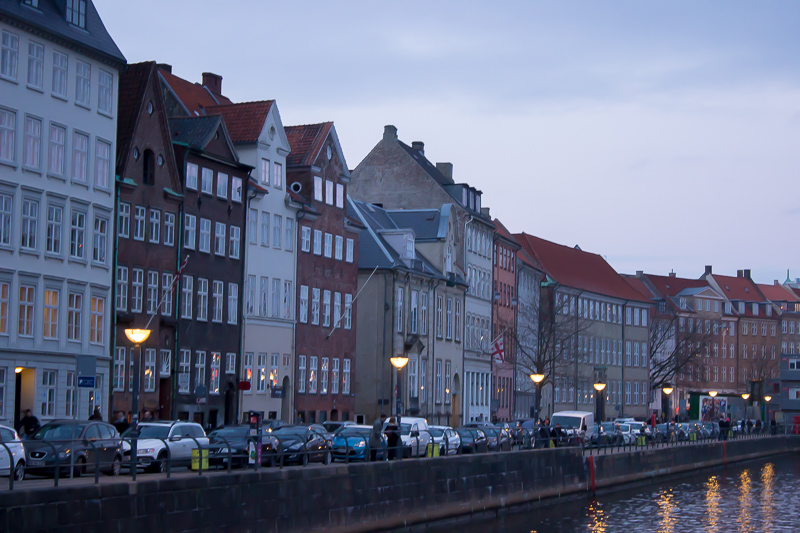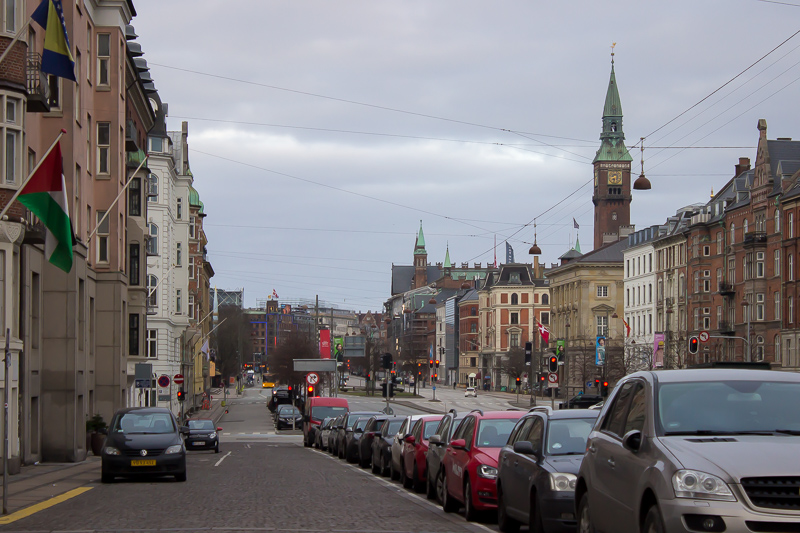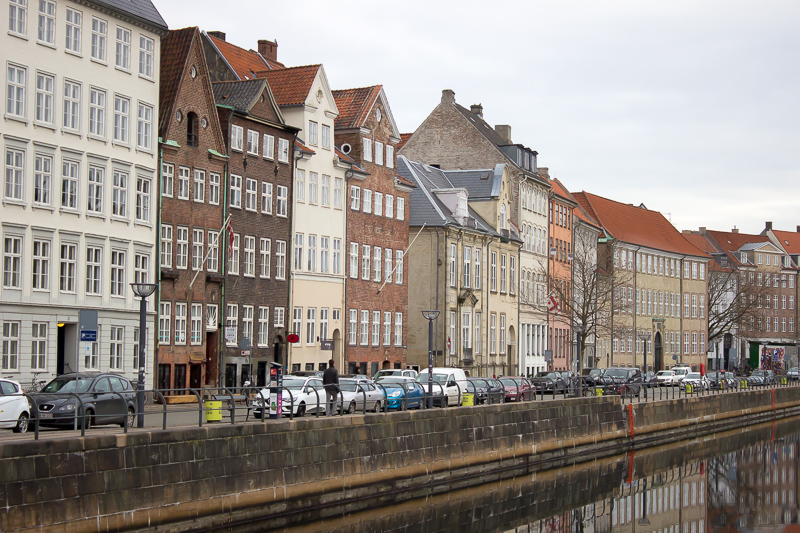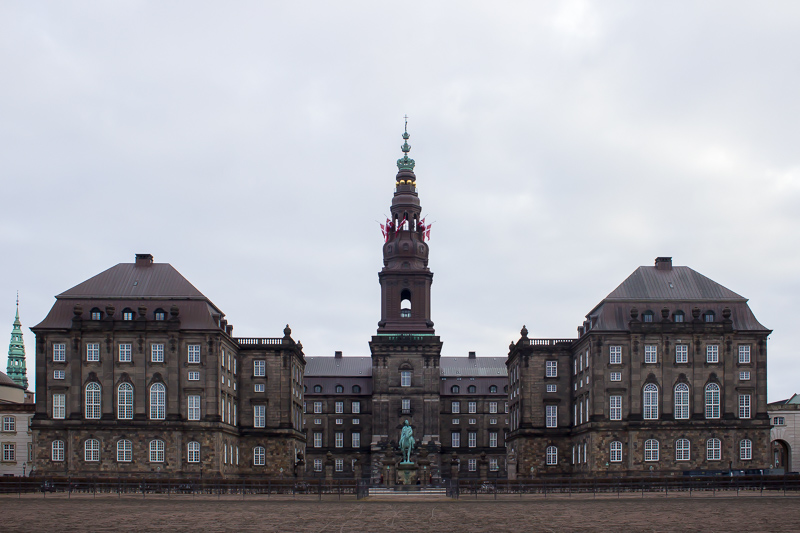 (* affiliate link.)