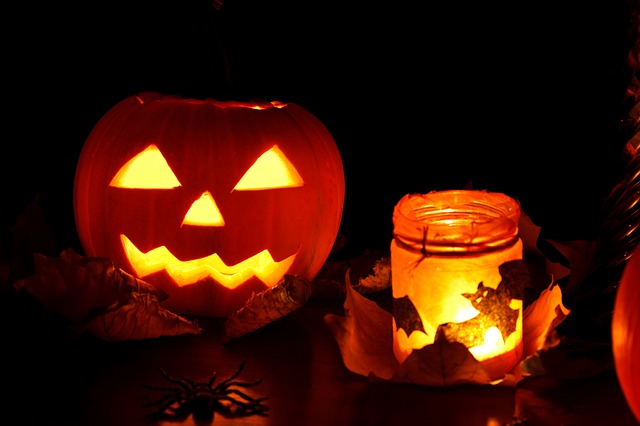 Now anyone who know me will knows how much I love Halloween. What is not to love about Halloween? For me it the one night of the year where I can scare myself stupid! What I mean is, I can really explore my love for all thing paranormal, spooky and just plain weird. Every year I always try to make an effort for Halloween, if it either me going on a ghost tour (which I have done a few time) or even going trick or treating with the neighborhood kids. Over the years I have done a few good ghost tour, anywhere from Alton Towers to Hampton Court and finally a ghost walk round London.
For this year in fact I'm doing another ghost tour, the Jack the Ripper & Sherlock Holmes tour to be precise, however I won't be doing this on Halloween night, instead I booked it for November 1st but I still think it count as Halloween.
So for Halloween night this year I will be spending it at home, which will be fun. If you're like me and is spending Halloween night at home, here are 10 things to do at home for Halloween that will be fun and spooky.
Carve Pumpkin – Well duh Halloween wouldn't be complete if we didn't carve pumpkin. What will you carve?
Watch a spooky movie – with the light off, I dare you!
Invite a friend to tell each other ghost stories  – make sure you bring wine and lots of atmospheric music.
Read a ghost book – The woman in black is one I recommend reading.
Trick or Treat your friend – You don't even need to leave the house, do it via Facebook or through text.
Halloween Craft – Look online for some fun Halloween craft you can make at home.
Watch spooky youtube videos – I recently found a whole area of Youtube spooky videos, very atmospheric and damn well scary. I recommend Top15s channel.
Design a Halloween costume – For next year perhaps or it can be party for one with your own alcoholic punch.
Baking – Bake some bat shapes cookies or Frankenstein Marshmallow pops.
 Contact ghost – For this be responsible and safe. They do say on Halloween is the one night of the year when the veil between the physical and spiritual world is the thinnest, making it easy for ghosts to visit us in our realm.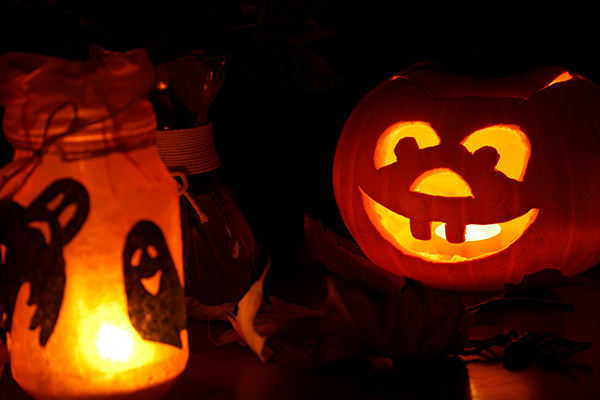 Where are you up to this Halloween?